Opening on the 4th October at Marfa Gallery in Abbotsford, Melbourne, "Arcana" is a joint show by Katherine Gailer, Lucy Lucy and Rachael Edwards.
Opening night supported by the delicious Bodriggy Brewing Co.
Contact info@qbankgallery.com.au with enquiries.
This exhibition brings together works created during their residency at Q Bank Gallery in Queenstown, Tasmania. It provides a visual record of their time spent in quiet reflection and inward contemplation, during the slowest and most dormant months of the year. The word Arcana, meaning secrets, comes from the Latin Arcanus, which refers to mysterious or specialised knowledge, language, or information accessible or possessed only by few or chosen people. Collectively the artists create a portal into the unknown, inviting us on an enchanted journey, where we encounter themes of nature, healing, magic, and metaphysics. In conversation with 'Magical Realism', the artists base their concepts on contemporary reality, translating them into visual signifiers that tell stories. Each artist brings a unique and enriching perspective, formed by different ways of knowing, a discovery of three initiate landscapes. This body of work conveys that which cannot be described in words, reclaiming the connection between our spirit and the cycles of nature. A remembering of unauthorised knowledge, rooting us in something larger than ourselves.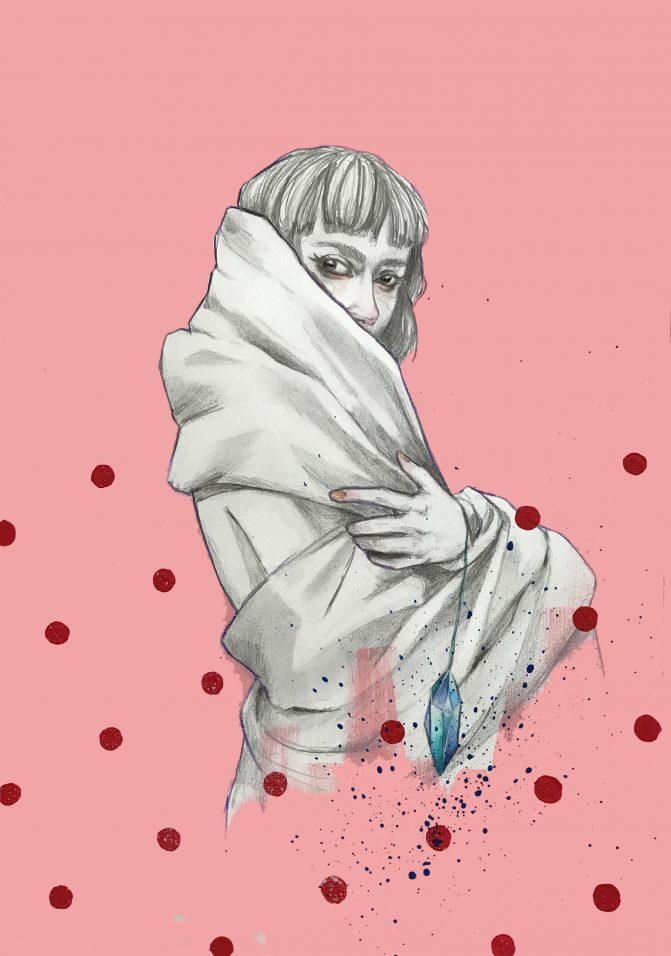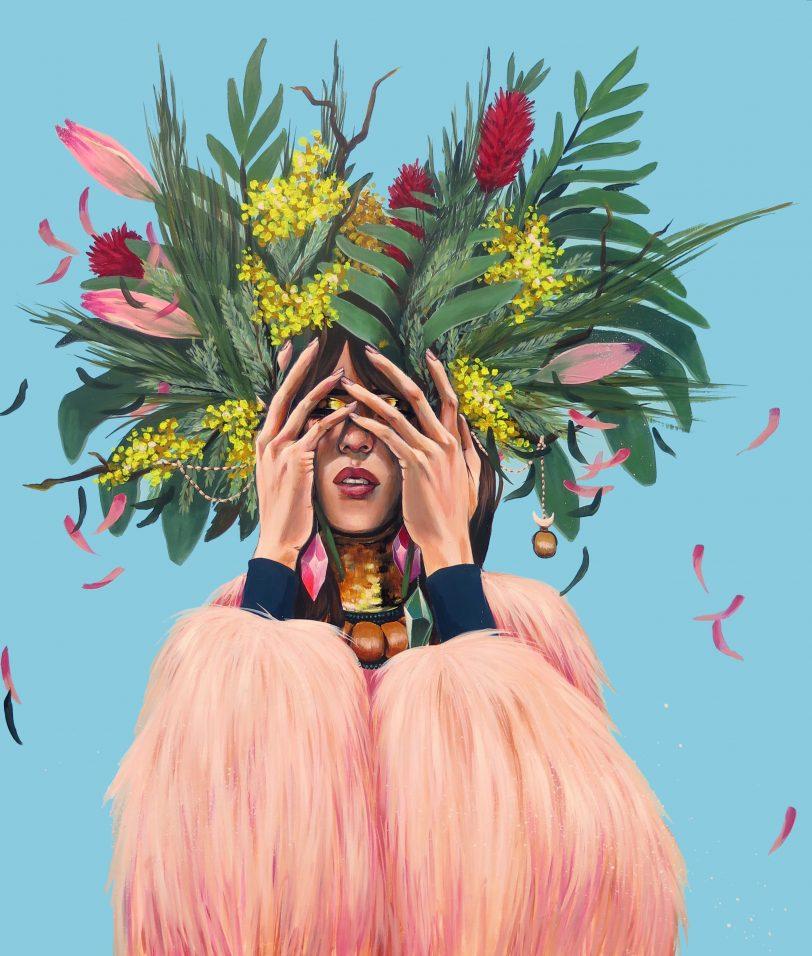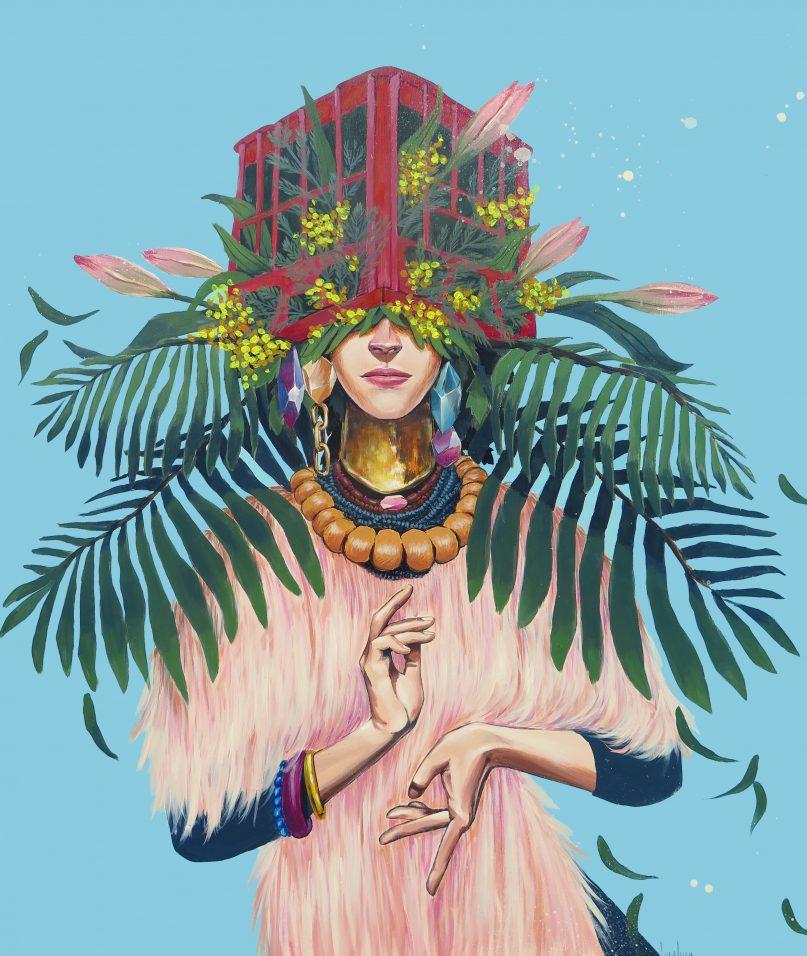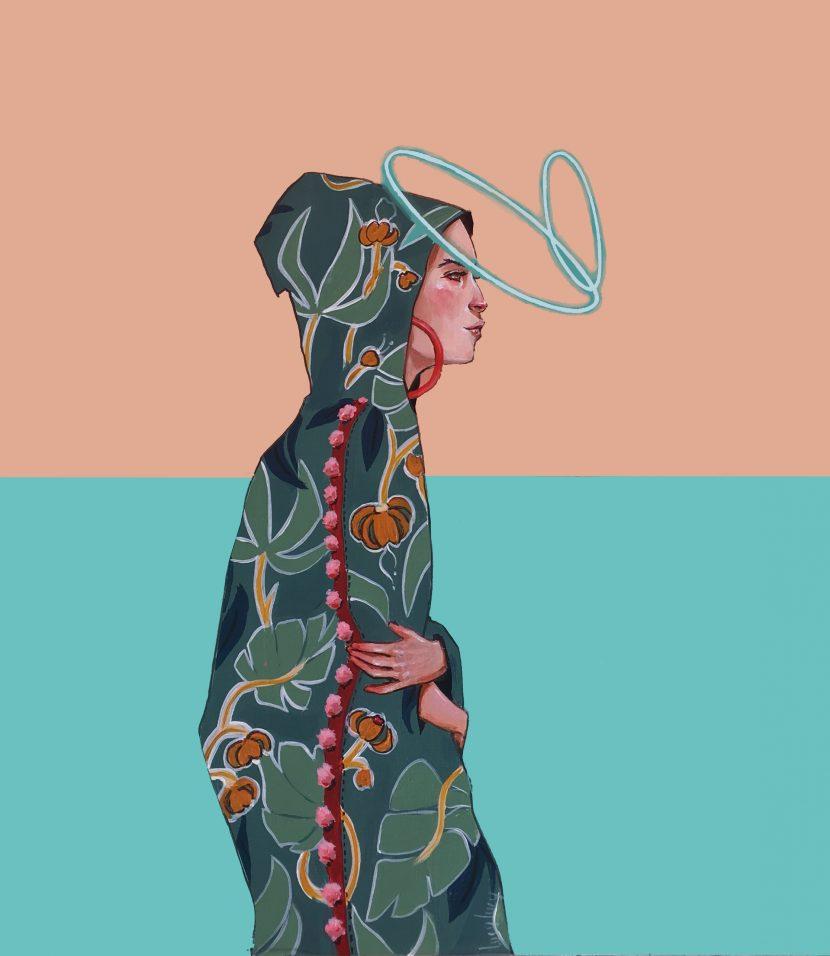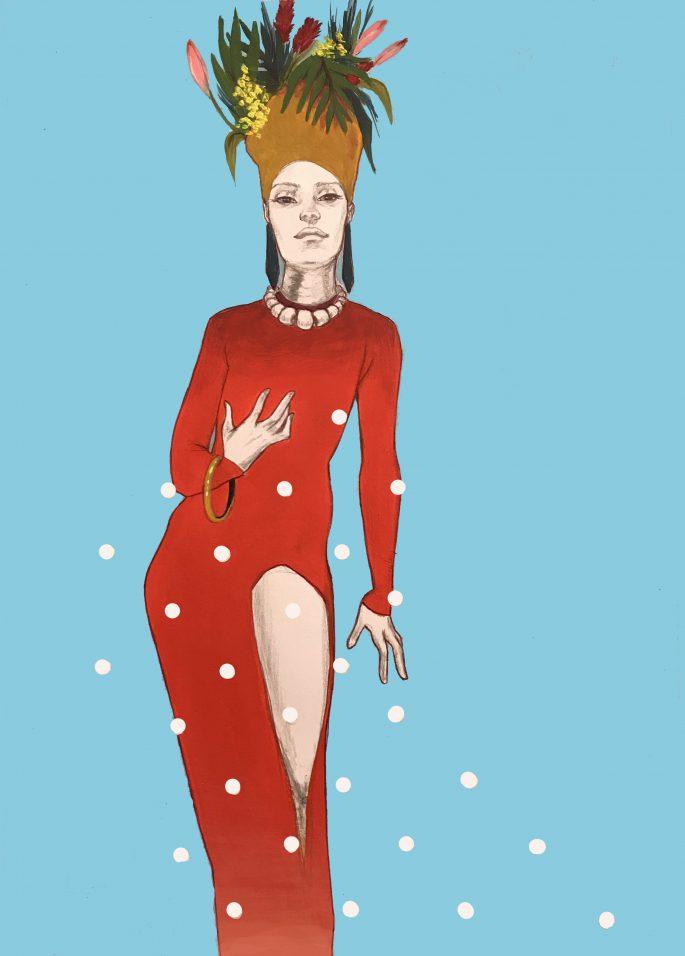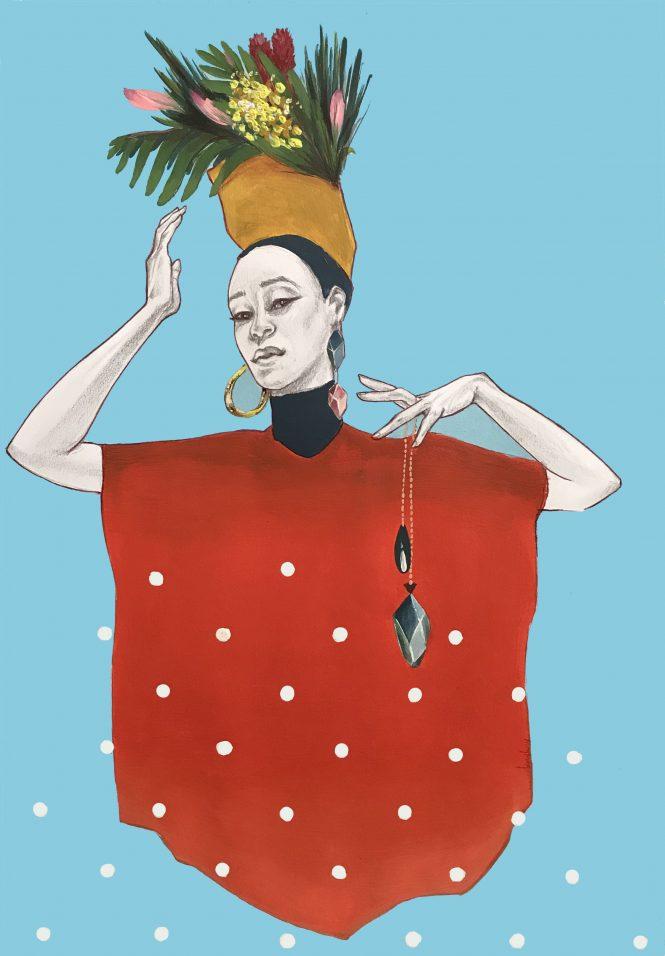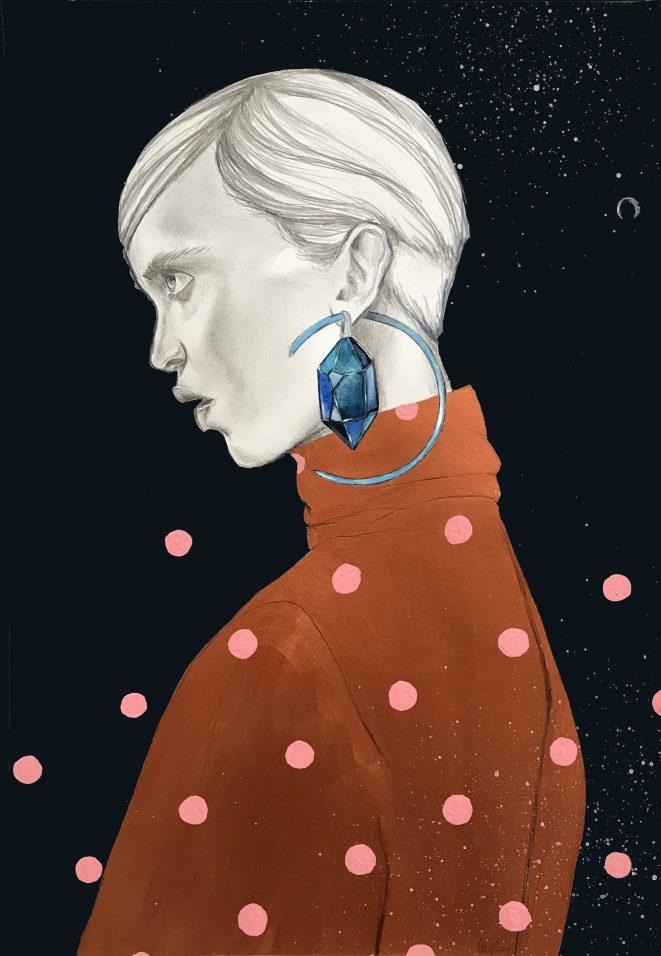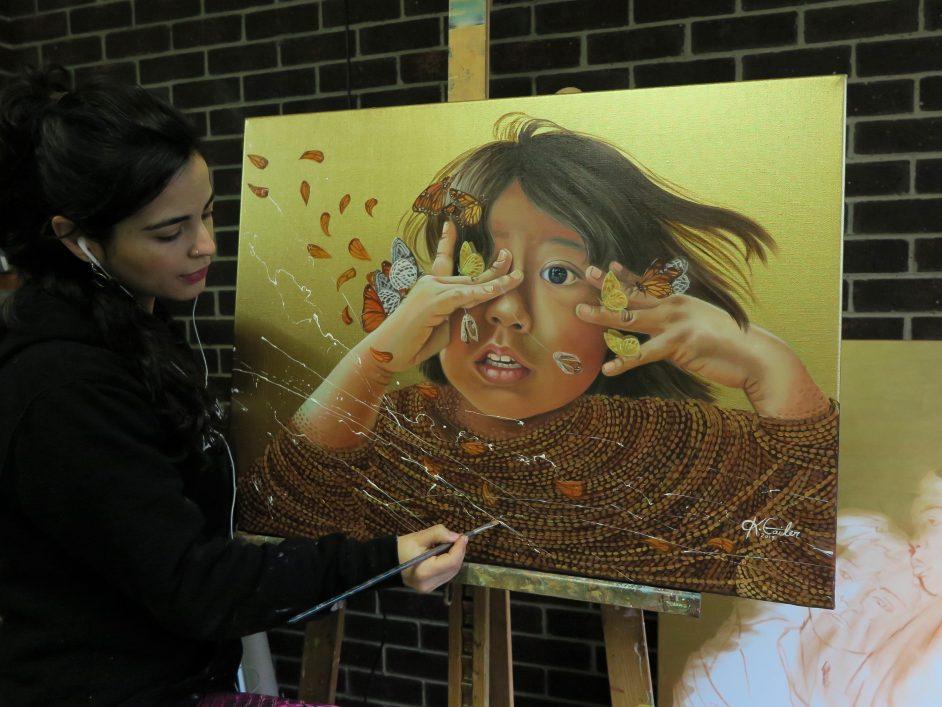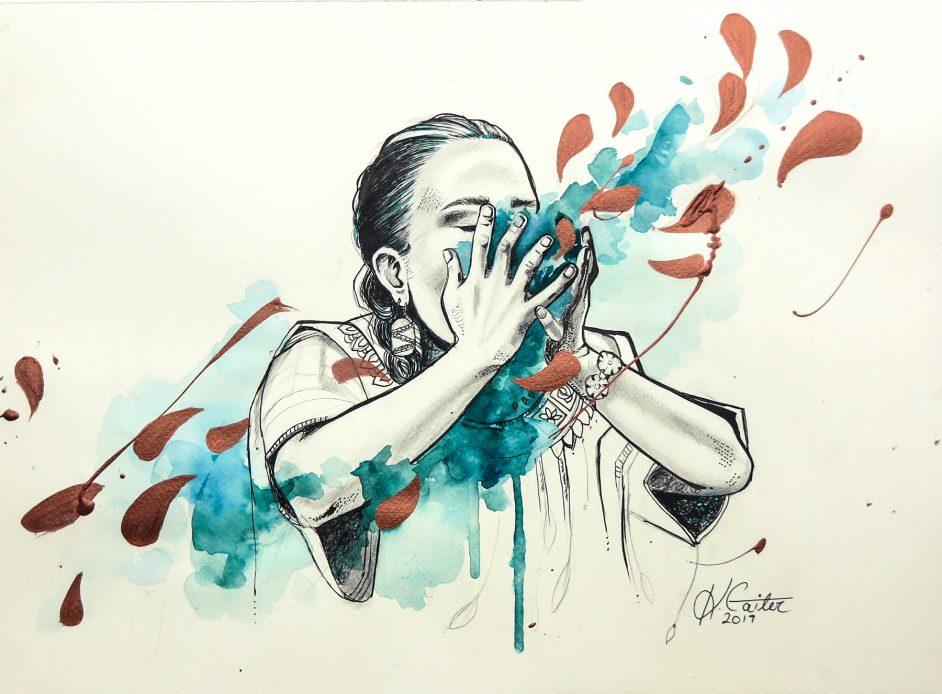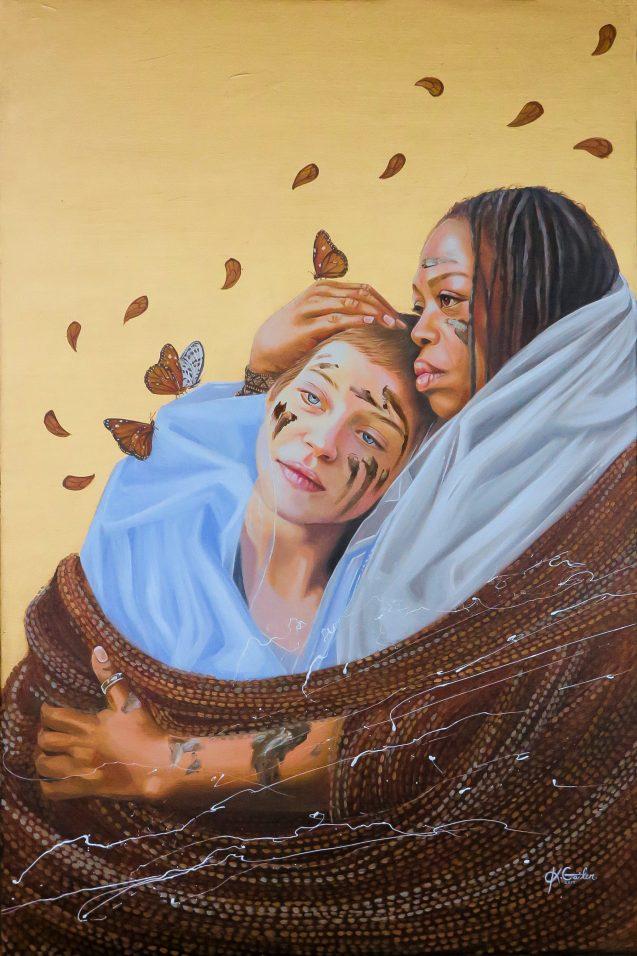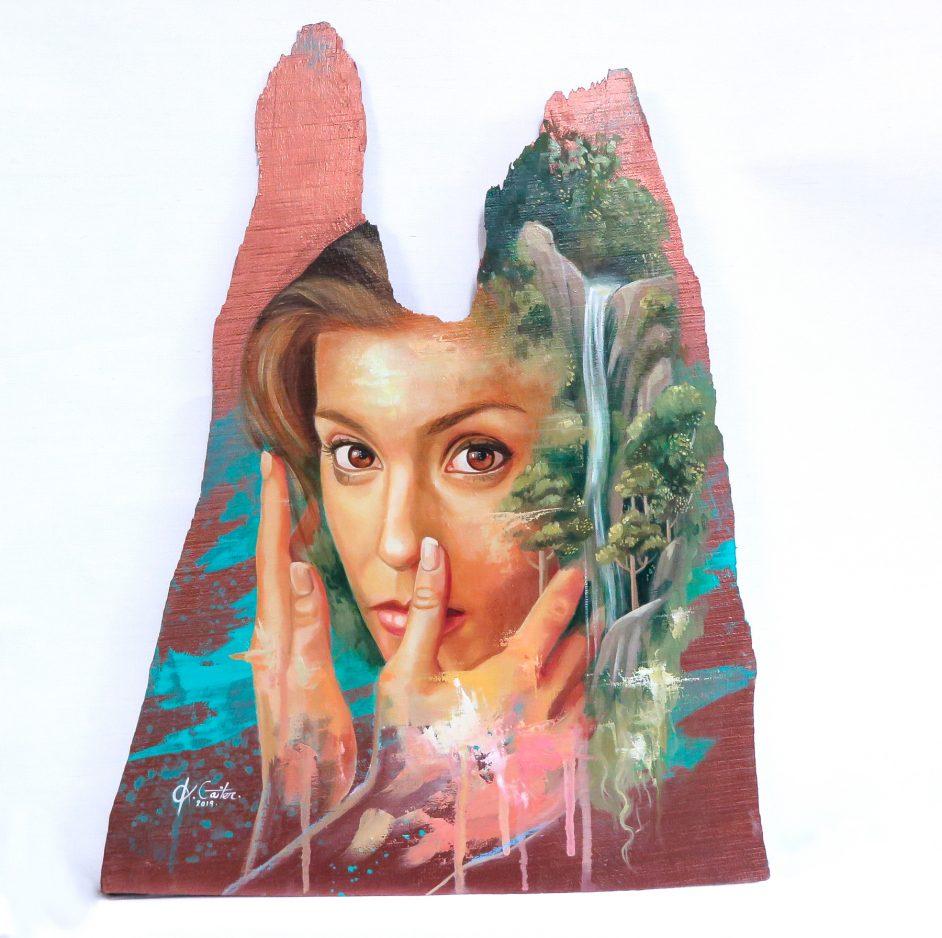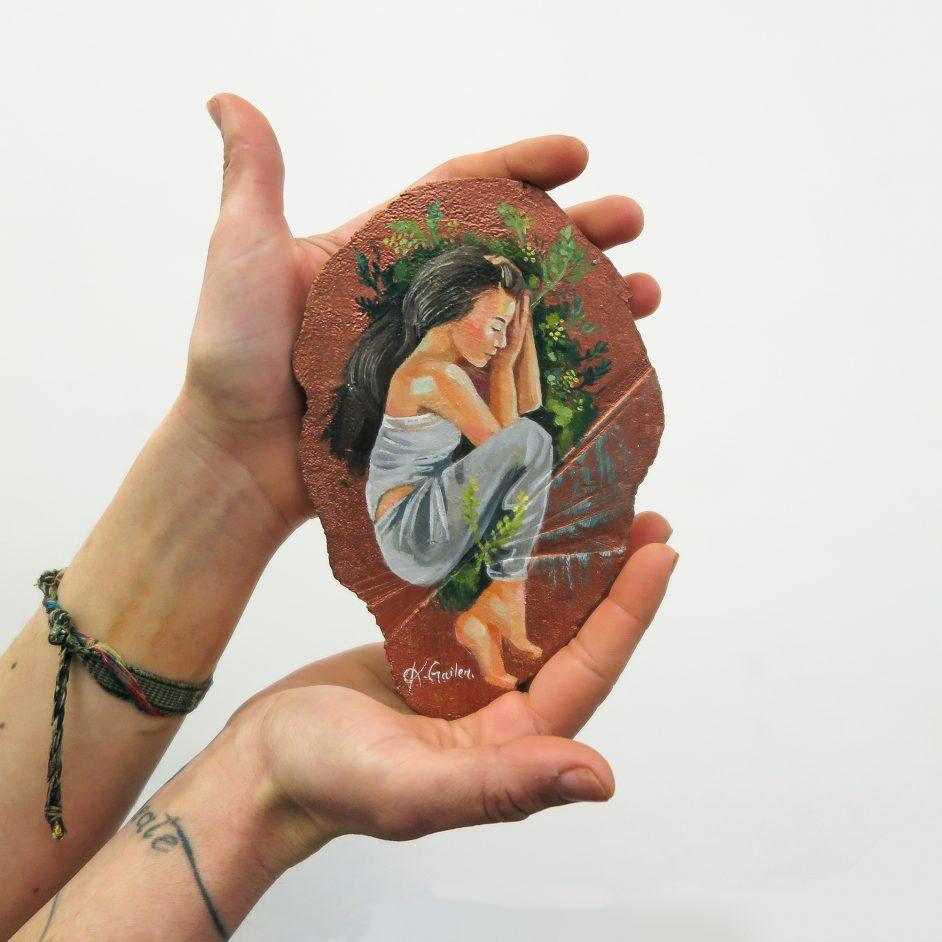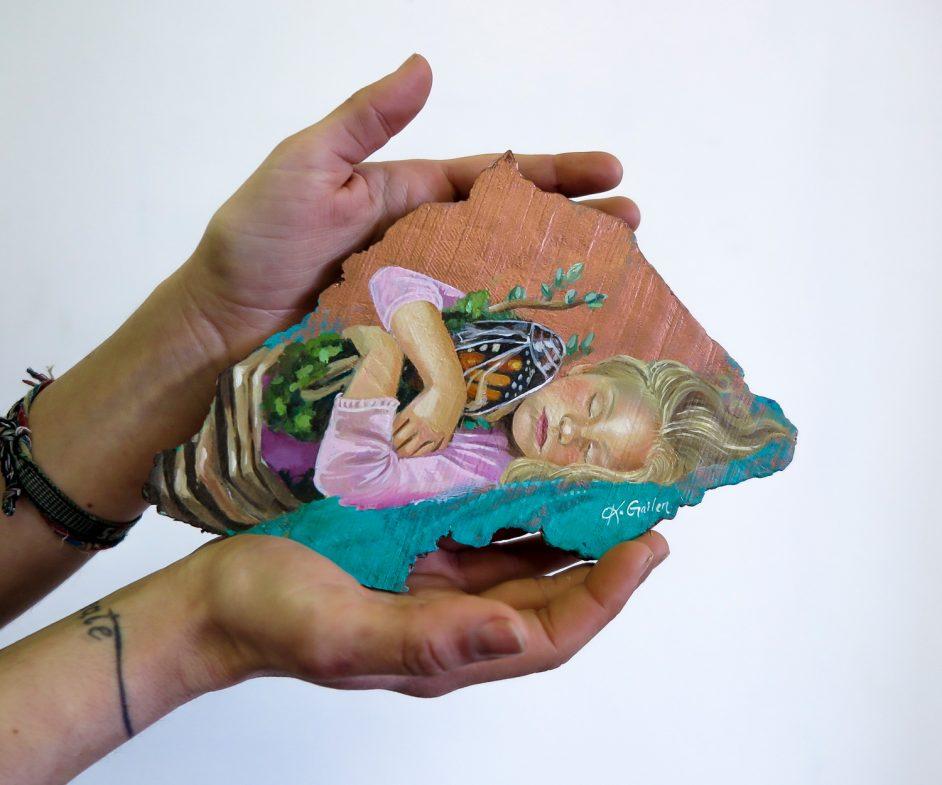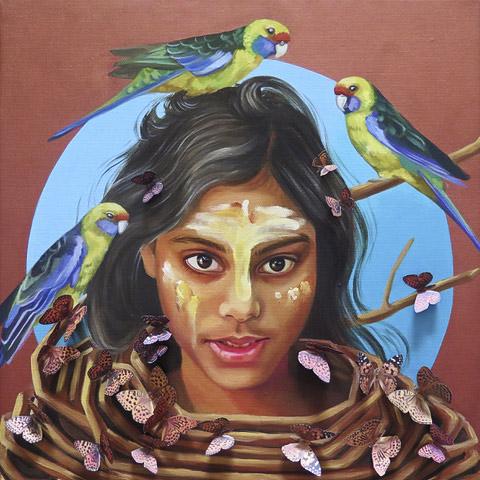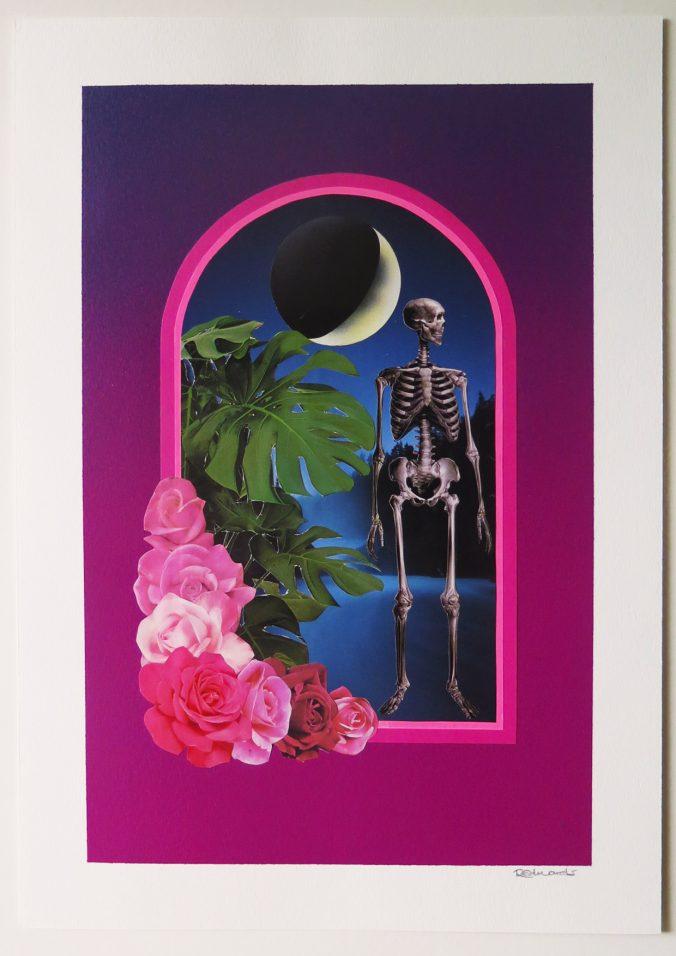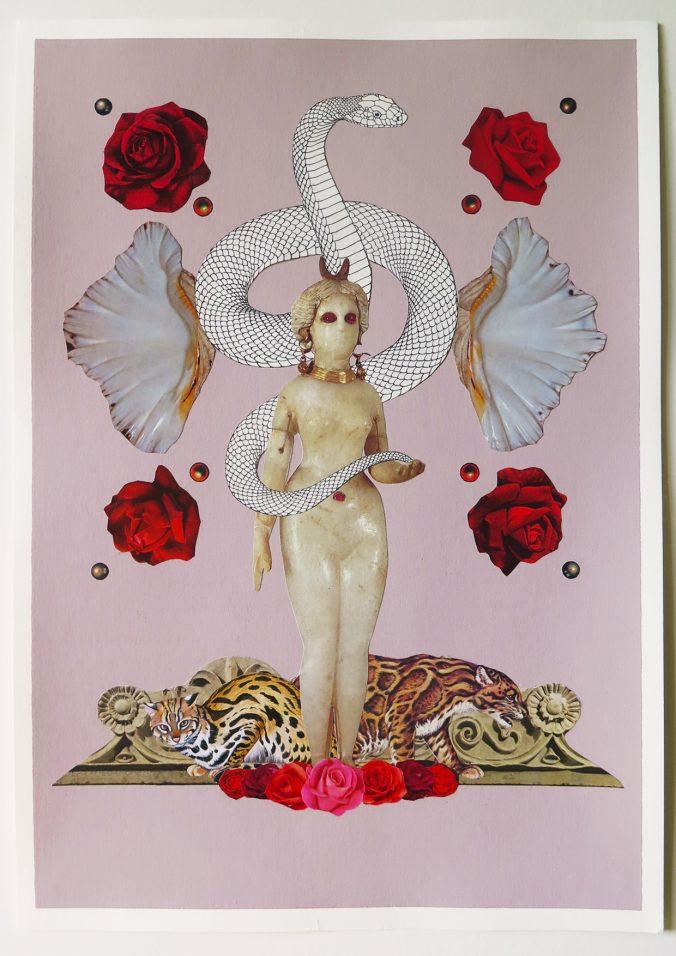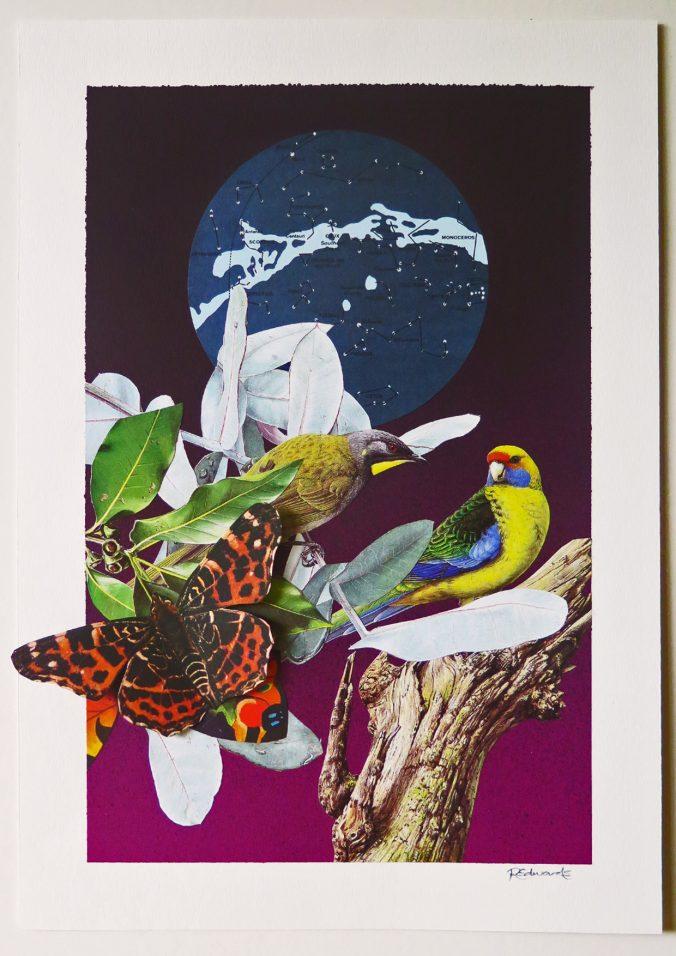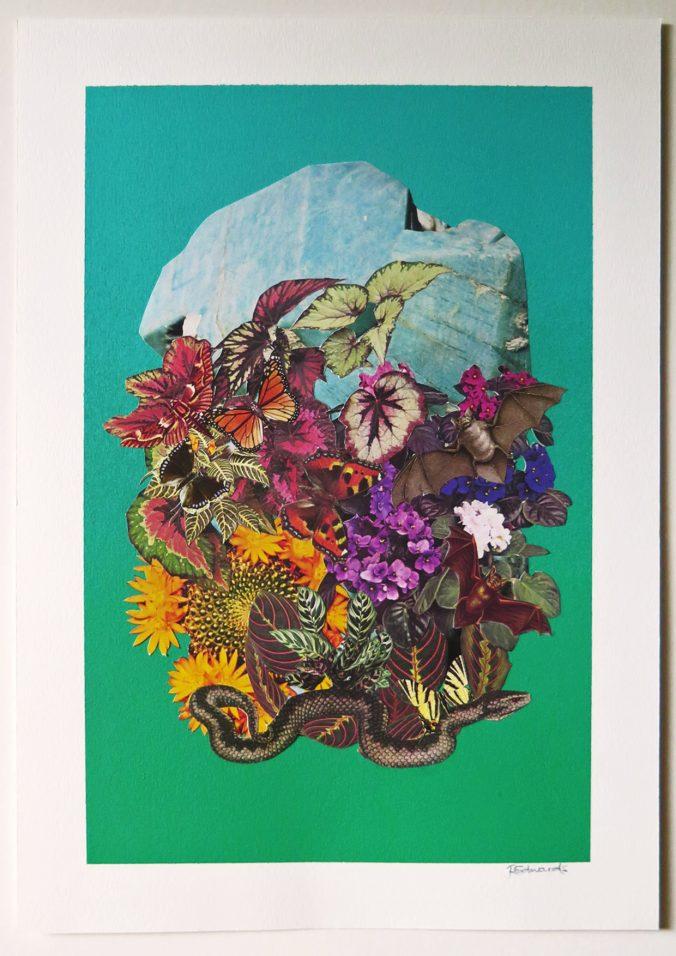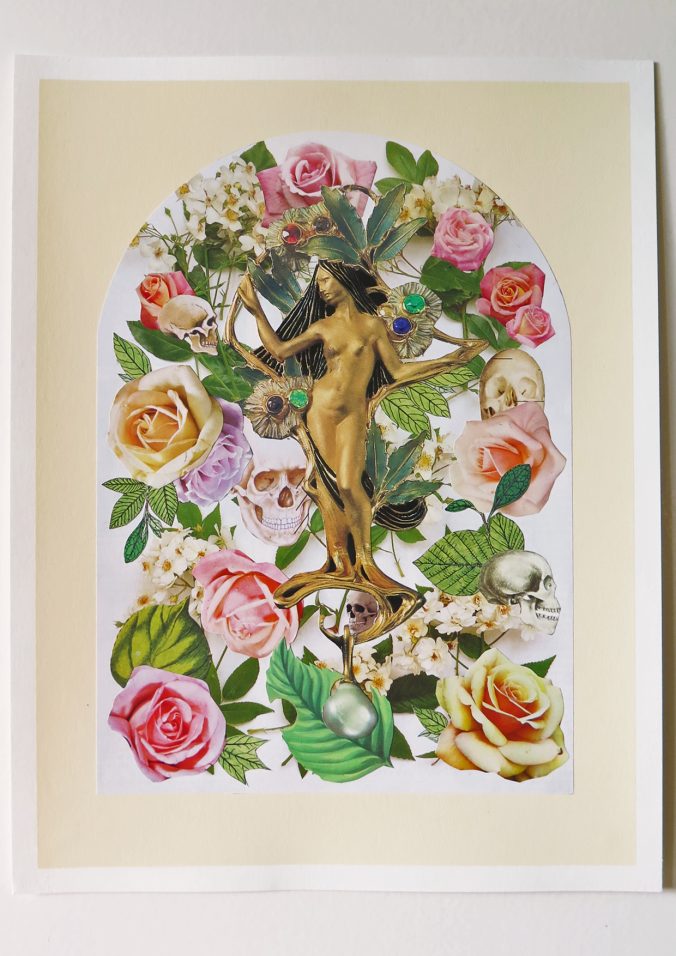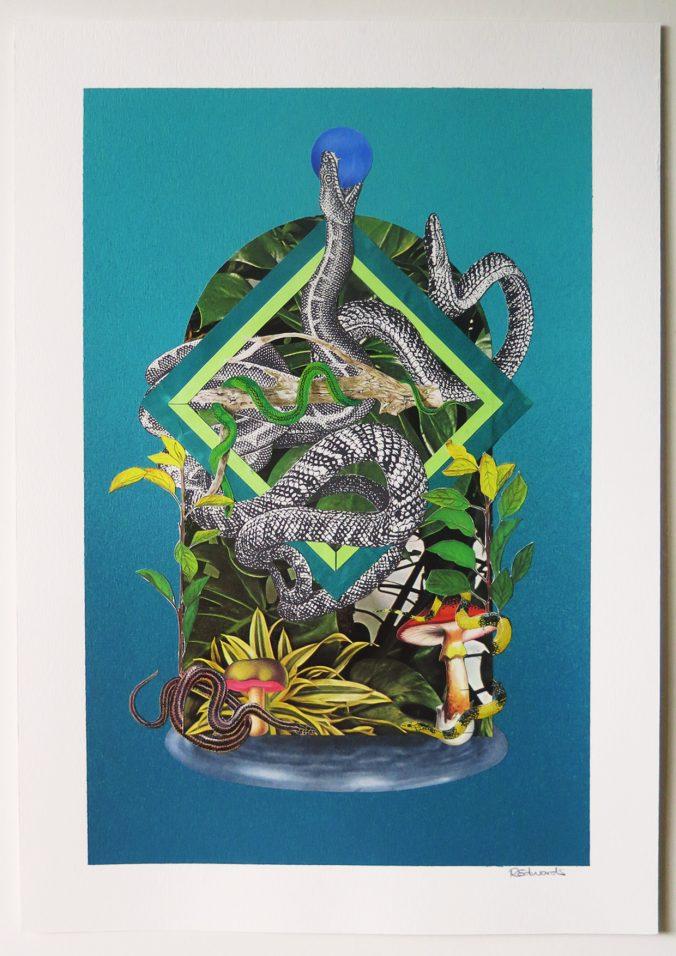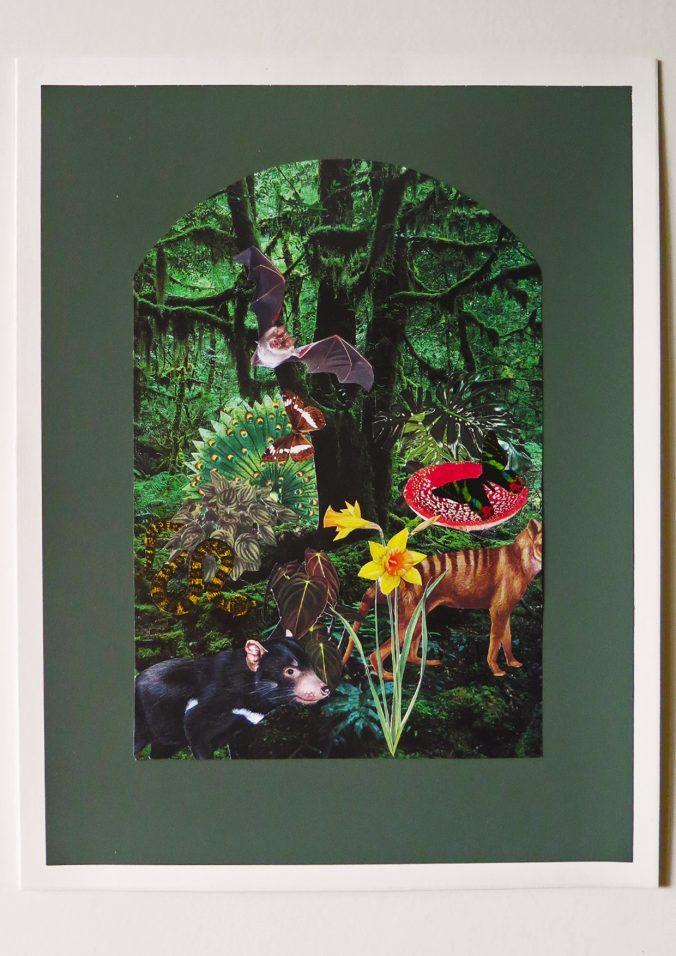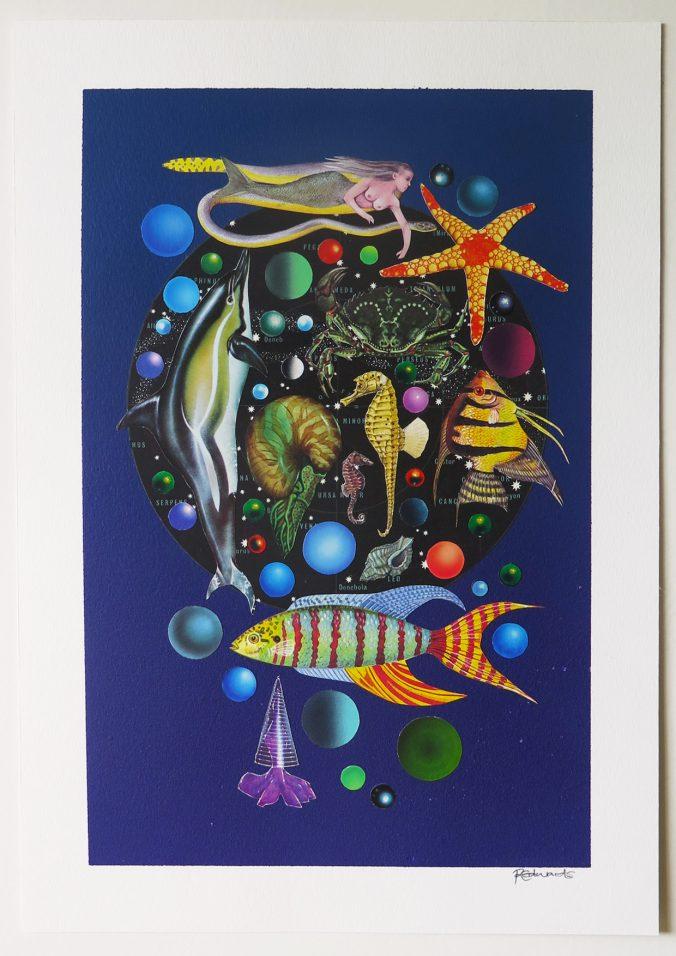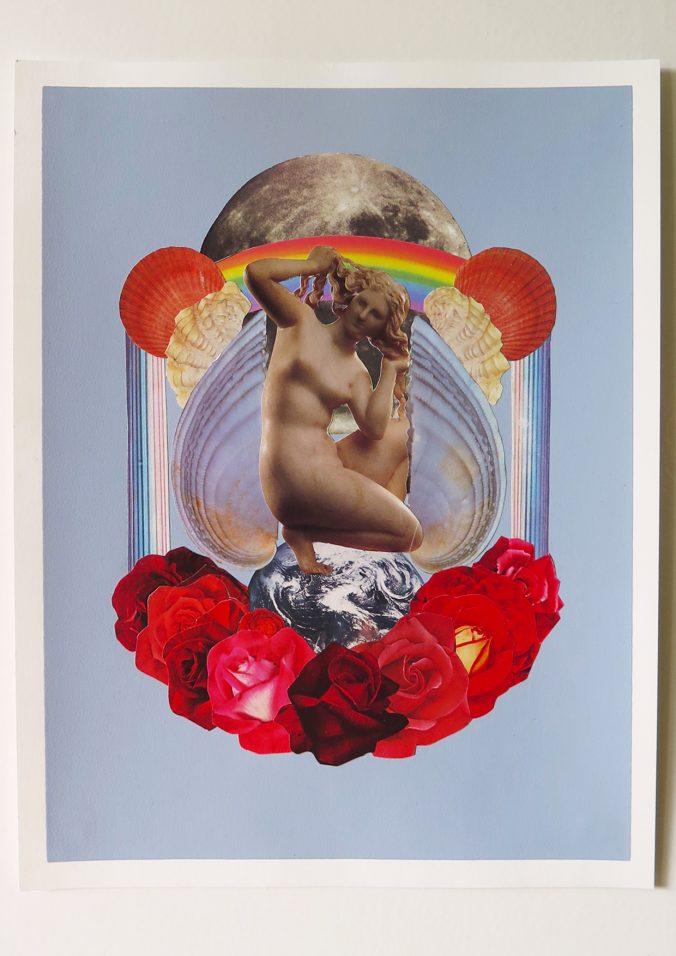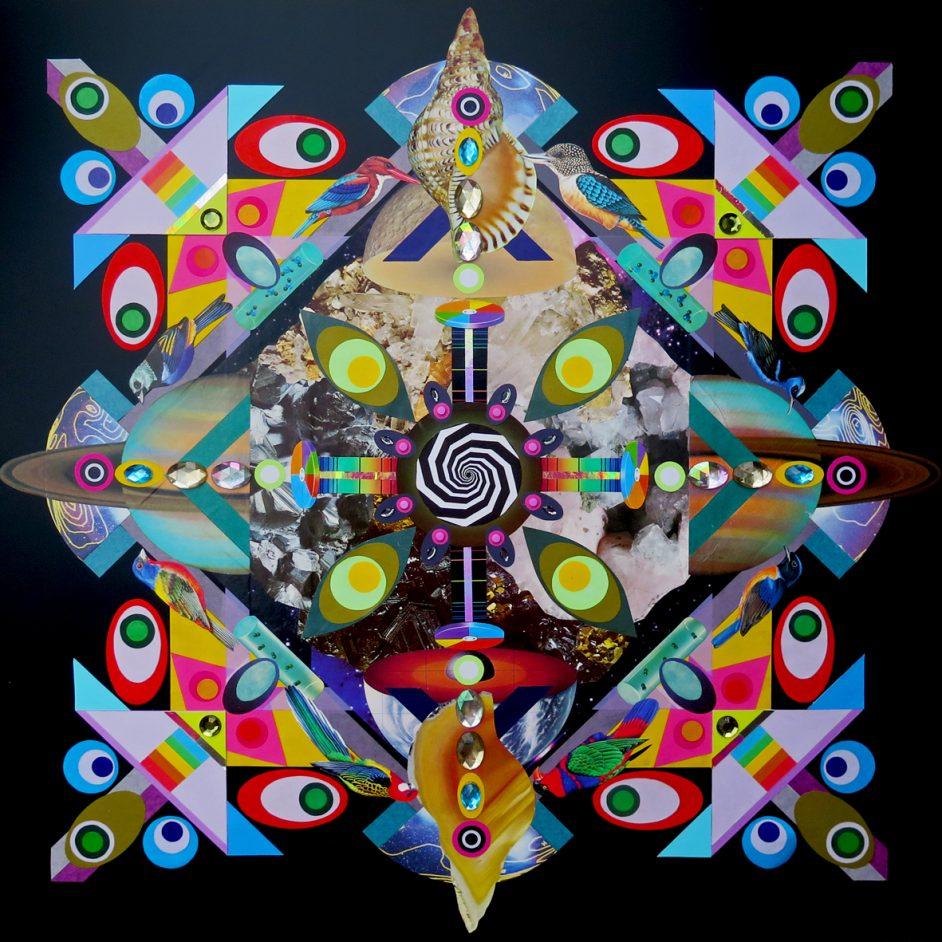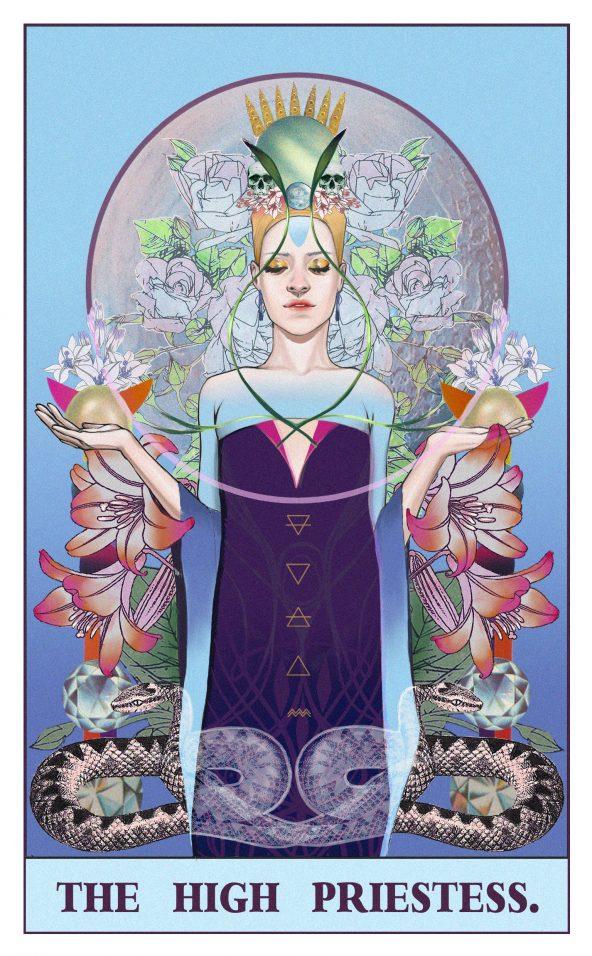 LUCY LUCY lucylucy.carbonmade.com
Currently residing in Melbourne, French-Parisian born artist Lucy Lucy has graciously carved her niche in the Australian urban art community. Her work moves between large-scale public murals, gallery work, body ornaments and bespoke fashion. She has been painting murals and exhibiting in France, the US, Canada, Thailand, Australia, and the UK. Her paintings capture the evolving folklore of the feminine, exploring symbols of the energy through archetypal portraits of muses, queens, mothers or goddesses who all share the art and privilege of being a woman. Lucy Lucy work intends to bring to the surface the inherent feminine drive to share, collaborate, and care in order to balance with the masculine rules and heritage of achieving.
RACHAEL EDWARDS cargocollective.com/rachaeledwards
Rachael Edwards is a British born artist who emigrated to Australia in 2012. Rachael's hand cut collage work exists as a visual narrative exploring her own relationship with the natural environment, counter culture, witchcraft and fantasy. She has appeared in several collage publications and has exhibited across the UK and Australia, recently presenting her second solo exhibition in Melbourne. From a young age Rachael has used craft as a subversive tool, allowing her to transform the nature of her own reality by manipulating found objects or images as a form of escapism. Since completing her BA (Hons) in Conceptual Craft at Manchester School of Art, Rachael's primary artistic focus has been illustrative, hand-cut collage, upcycled design and assemblage art. Through her work Rachael intends to facilitate a deeper connection with our cosmic selves whilst simultaneously its kitsch and often nostalgic aesthetic reminds us not to take ourselves too seriously in our quest for spiritual utopia. The resulting array of captivating and playful visual signifiers make reference to science fiction, psychedelia and folk art.
KATHERINE GAILER www.katherinegailer.com
Originally from Colombia and currently working in Australia, Katherine Gailer creates imaginary landscapes exploring characters, our natural environment, cultural identity and spaces of magical realism. She graduated with honours from a Bachelor of Fine Arts and completed an Arts Management Masters Degree– both at RMIT University. Her Practice incorporates oil painting, murals and illustration. Gailer's artistic expression underscores a main theme that looks at the complex relationship between fragility and strength, vulnerability and empowerment. Her artworks can be interpreted as a series of confronting tensions to articulate the essence of the Feminine as a force of relatedness in our world today. Rediscovering a sense of the sacred and revisiting our ancient past embody the driving force for the development of her artworks. Recent awards include 2018 People's Choice Award at Corangamarah Art Prize, 2018 Packer's Art Prize (Red Rock Regional Gallery, Victoria) and 2017 ROI Art Prize (Melbourne).