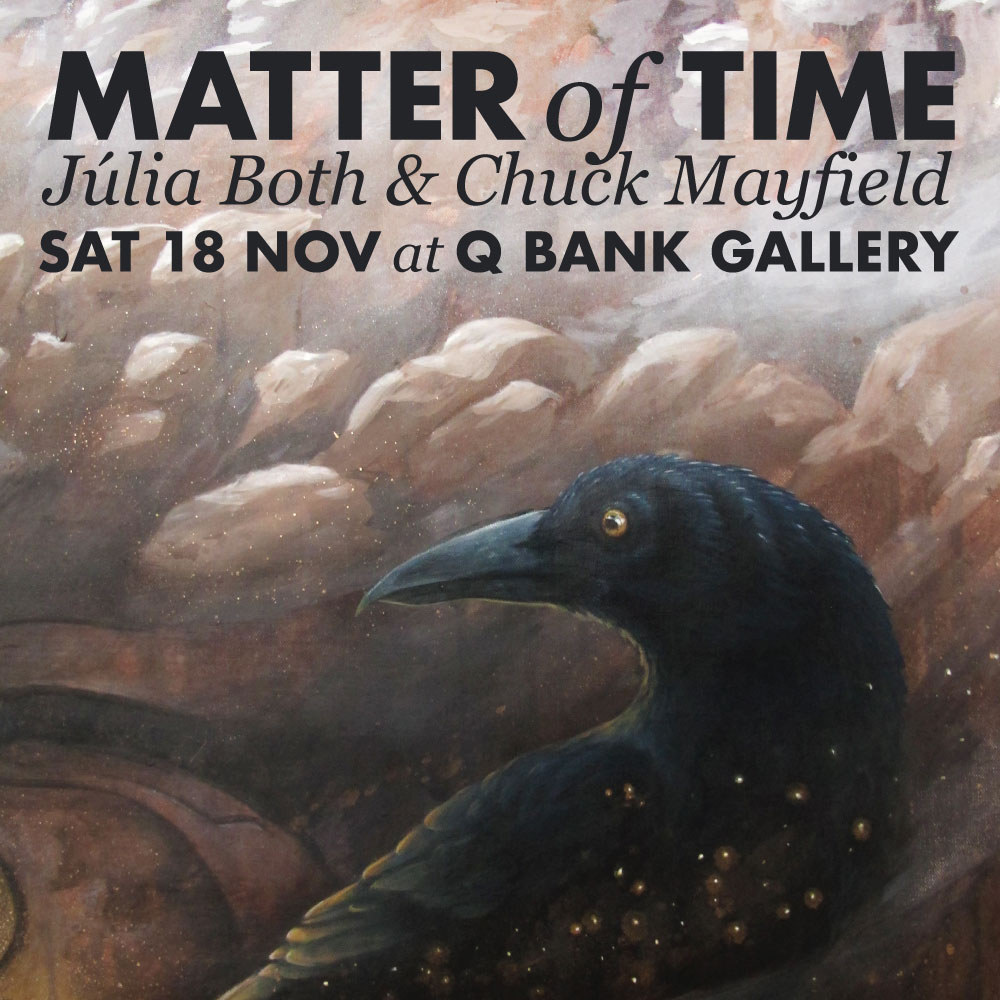 'Matter of Time' by Júlia Both and Chuck Mayfield will be showing at Q Bank Gallery in Queenstown this Saturday, November 18th from 2pm.
Their new body of work created while in residency at Q Bank Gallery, involves the symbiosis between the past and present of Queenstown and her surroundings, while highlighting the transience of the fleeting moments of our existence paradoxically captured through the artists very temporary exposure to the landscape.
In their words, "Queenstown is full of the stories of the many people and creatures that passed through these mountains, formed hundreds of millions of years ago. This unique place shows us the contrast between our short lives, full of drama, and the seeming eternity and stillness of the landscape where they unfold. Matter of Time is an exhibition of art inspired by this contrast."
For sales enquires, or to find out more about the show, please e-mail us at Qbankgallery@gmail.com.
In this allocated section of time and space, I exist only as a creative channel. Let art flow through me like a bright blue river.
We walked high up Mt Owen just before sunset, a cloud came over us and it snowed as the sun painted the surrounding mountains with warm colours. A bright vertical rainbow appeared in the valley. I felt blessed.
I feel that we are mere ghosts walking through this landscape, formed long before we existed and continuing long after we are gone.
I meet a strange man and tell him I can't sleep. He tells me it is because the moon is full and that I am sensitive to it, I am the goddess after all. I bleed what feels like a river of red. I walk to the river that runs through the town, it too is red, stained by the blood of a mountain cut open for over 100 years.
This place is full of the stories of the many people, plants, animals that have walked the mountains, all a blink of an eye in the geological time that formed them.
So many people have gone through these mountains, seeking and seeking, and often not finding. I read their stories in books, in abandoned buildings and in voices. I meet people that can read the story of the planet in the rocks under my feet. I just want to keep listening.