We're excited to offer a very limited print run (50) of Kitt Bennett's stunning mural at the Reservoir skate park in 2017. Each one is signed, numbered, and individual drawing added by Kitt.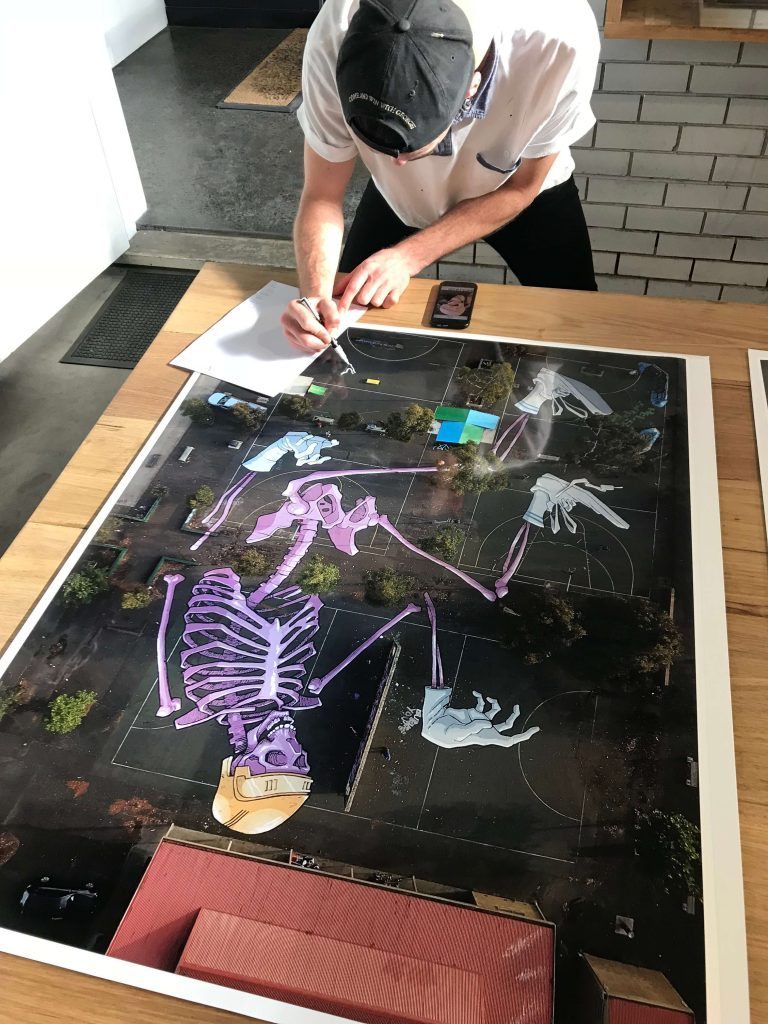 Spanning three basketball courts and onto the skate park, Kitt was interested in how perspective changes our understanding. So he created an artwork that is best seen from high above. From the ground, the painting is almost abstract.
Beautiful video of Kitt creating the mural by Rune.
Beautifully printed by House of Print on 30inx40in Ilford Giclee Lustre. Cost is $400. Can be mounted on a 20mm Black Classic frame for an additional $250. Contact us at qbankgallery@gmail.com for enquiries.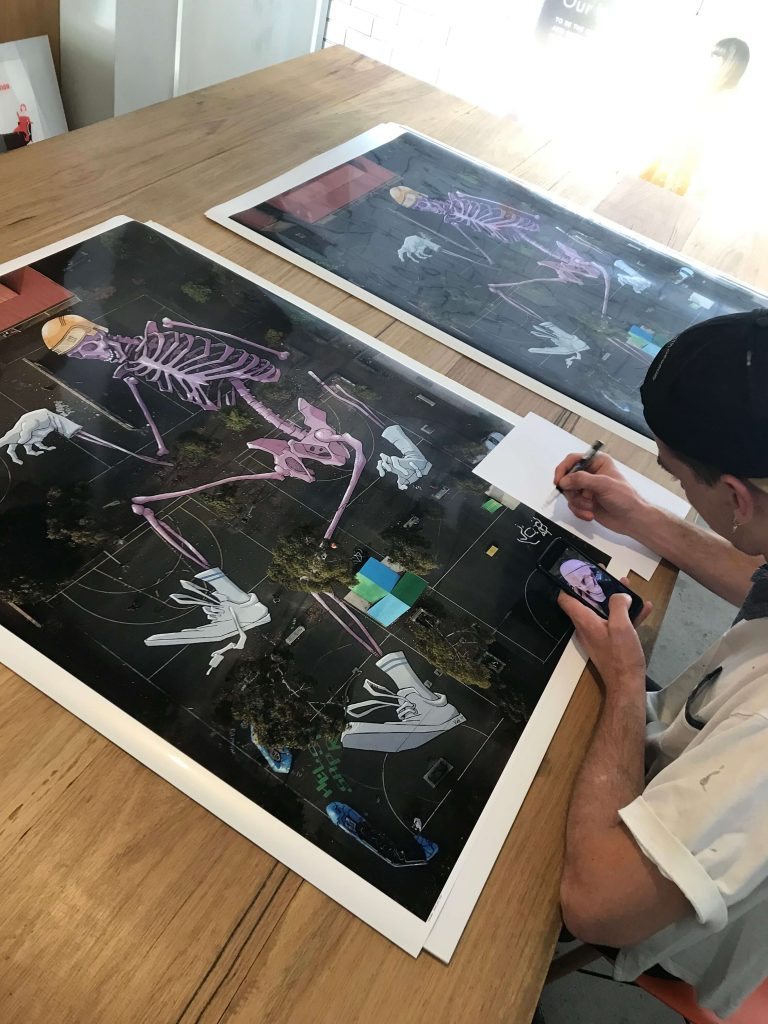 The site was found with the support of the good people of Darebin Council.