We are delighted to announce that Shawn Lu and Jason Parker have begun their residency at Q Bank Gallery. Watch our Instagram account for details about when they will be having an open studio. Their formal show of work produced during the month will be at Q Bank Gallery on the weekend of 11th and 12th of February.
Here's a little about both artists.
Shawn Lu
Website: http://shamuslu.com/
Instagram: shamuslu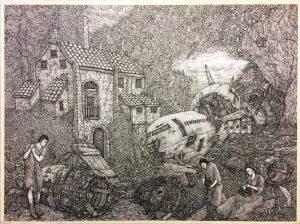 Shawn Lu's works are created through a detailed and immersive approach to pen and ink drawings on paper. His influences include Gustave Dore, Moebius, and Bernie Wrightson. Shawn lives and works in Melbourne. Shawn Lu is a fine artist and street artist working out of the Juddy Roller Studios in Fitzroy.
Media mentions:
http://themotolady.com/woman-motorcyclist-mural-the-biker-by-shawn-lu/
http://www.abc.net.au/news/2016-02-13/wall-to-wall-painting-benallas-streets/7080898?pfmredir=sm

http://www.invurt.com/2016/06/01/video/
Jason Parker
Website: http://www.jasonparker.bigcartel.com/
Instagram: jasonparkerart
Facebook: jasonoddoneart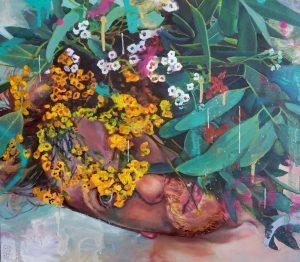 Jason Parker is a fine artist/street artist from Melbourne painting visual metaphor-type portraits and scenarios. Working from his studio at the Juddy Roller in Fitzroy, his work takes him from the confines of his studio, into the galleries and out onto the streets.
Media mentions:
https://leigh-scholten-ohic.squarespace.com/artist-profile/artist-profile-jason-parker
http://melbourneartsclub.com/curatorinquisition/
https://www.youtube.com/watch?v=y46Dk2l-ioo&feature=youtu.be
http://mattolucas.com/melbourne-art-review/interview-with-jason-parker
http://news.upperplayground.com/news/new-work-from-melbourne-based-artist-jason-parker