Opening on the 26th July at Marfa Gallery in Abbotsford, Melbourne, "Shelter" is a solo show by Ellie Hannon, recently returned from her residency at Q Bank Gallery.
Opening night supported by the delicious Bodriggy Brewing Co.
Contact info@qbankgallery.com.au with enquiries.
Newcastle based artist Ellie Hannon's exhibition "Shelter" presents intuitive paintings and stories that depict visceral experiences out in nature.
Sheet cubbies, shanty houses, grass huts, camping tents and temples of ferns form temporary protection in an effort to create shelter. Evoking nostalgic recollections of engaging as both child and adult with the wild, a little removed from everywhere.
Contrasting forest greens and oceanic blues with rich browns and vibrant orange tones, Ellie layers gesturally painted backgrounds with more intricately patterned foregrounds. Using an intuitive approach Ellie allows the original base layer marks to be the visual transmitter, blocking and leaving behind marks that once a brushstroke now become a swaying palm leaf or, a gushing river.
Immersion within the natural world provokes a deeper engagement with the self, the vast external space allowing for the internal space to expand. Balancing on the precipice between earth and sky, between emotive and rational thought, Ellie presents the imagined and experienced interactions with the natural environment in kaleidoscopic, dreamlike fragments.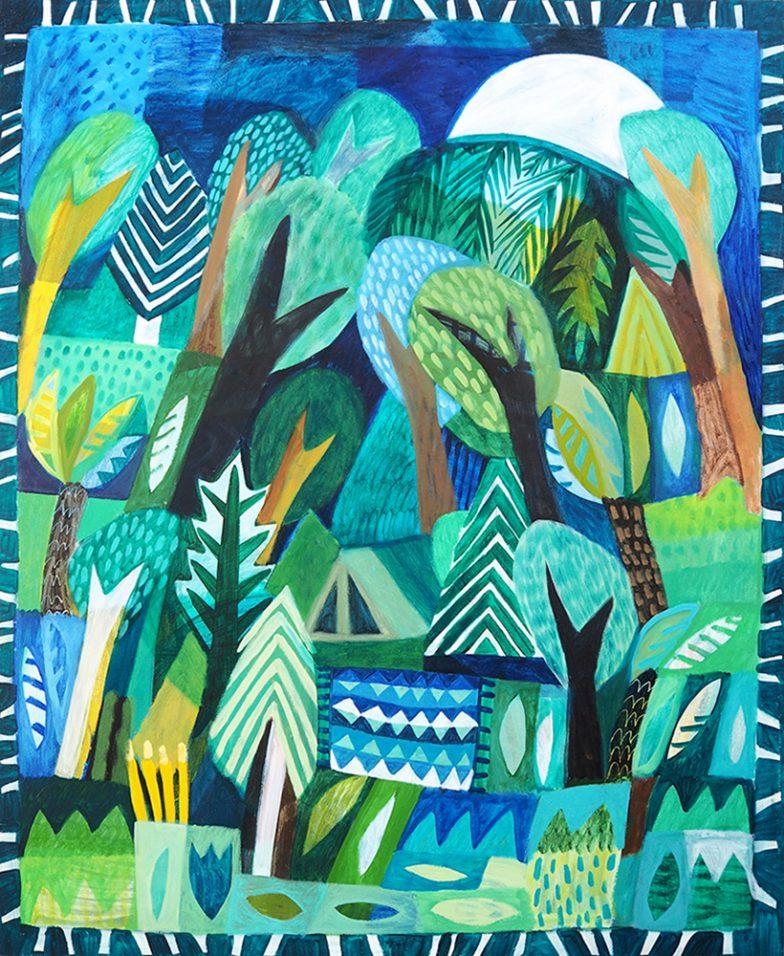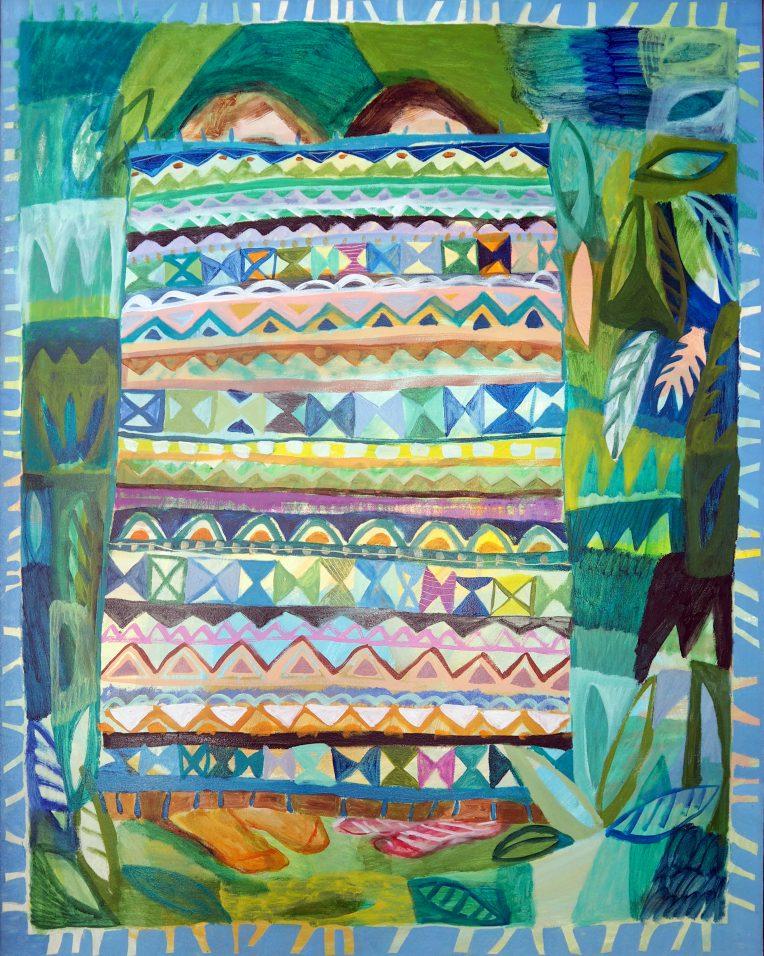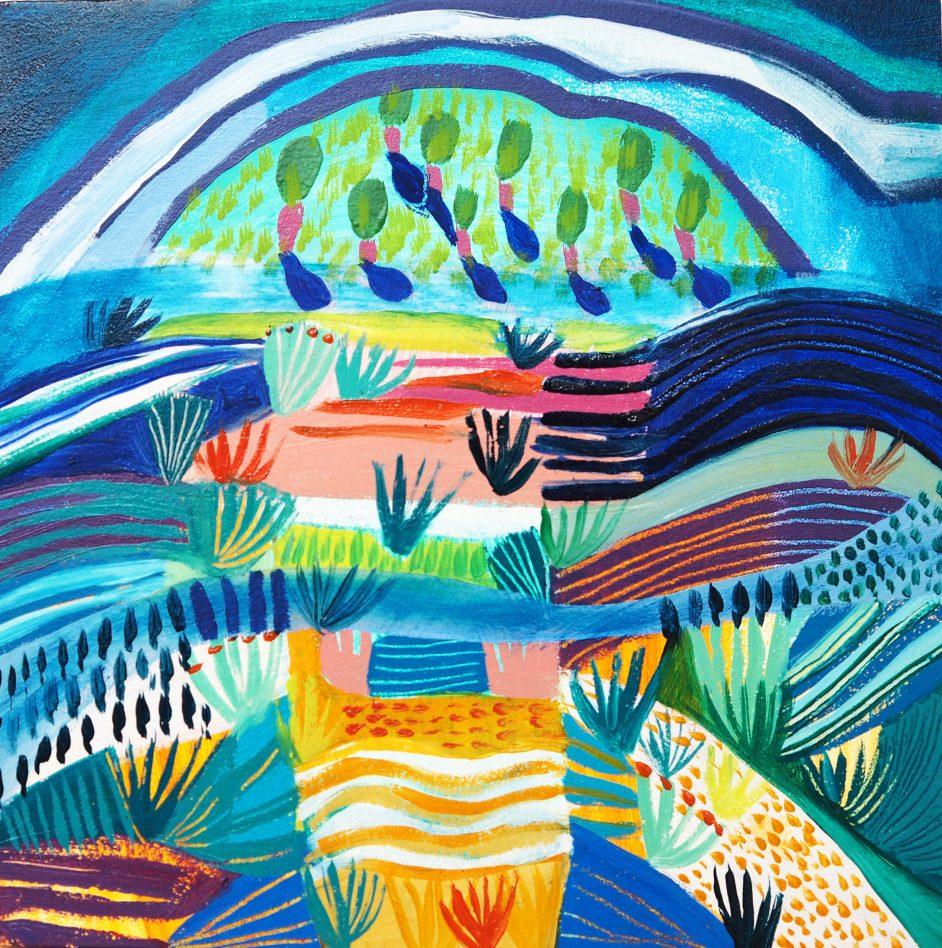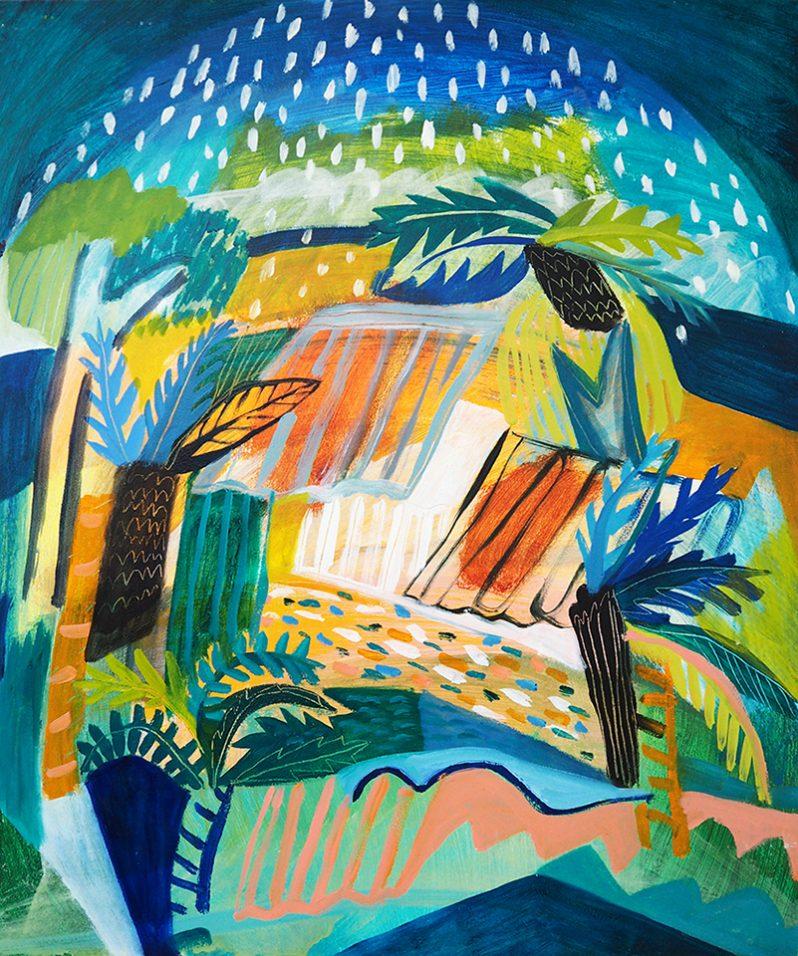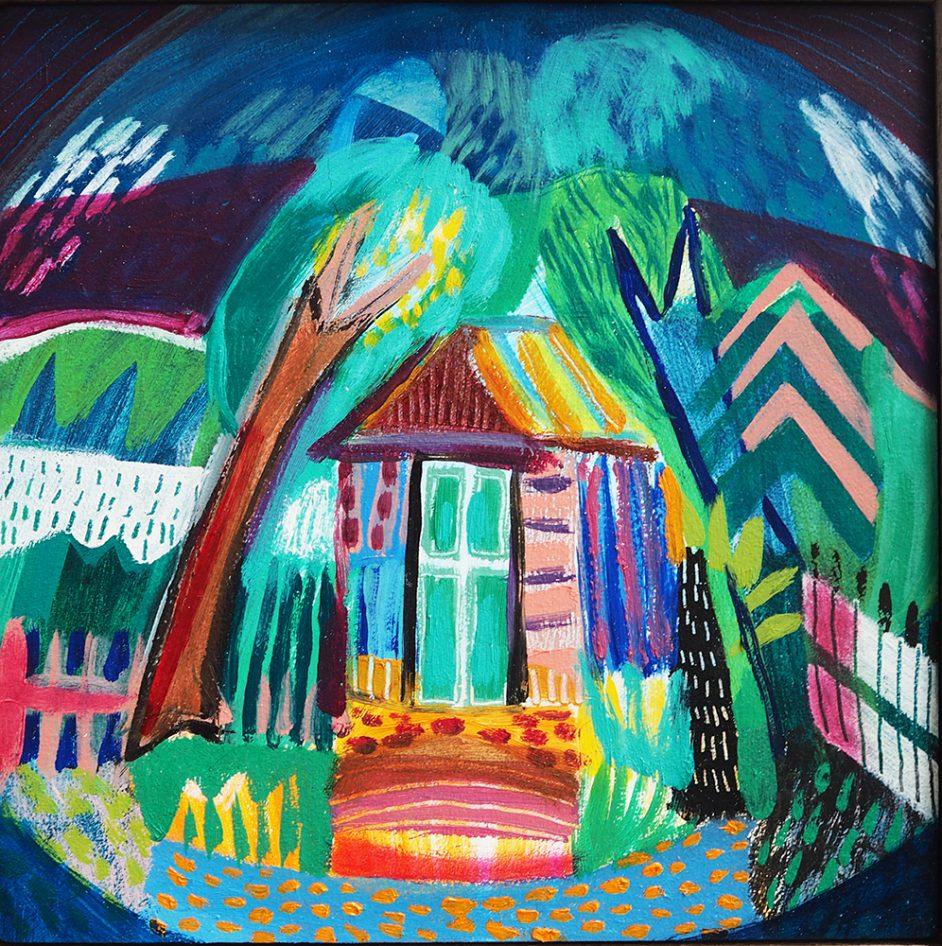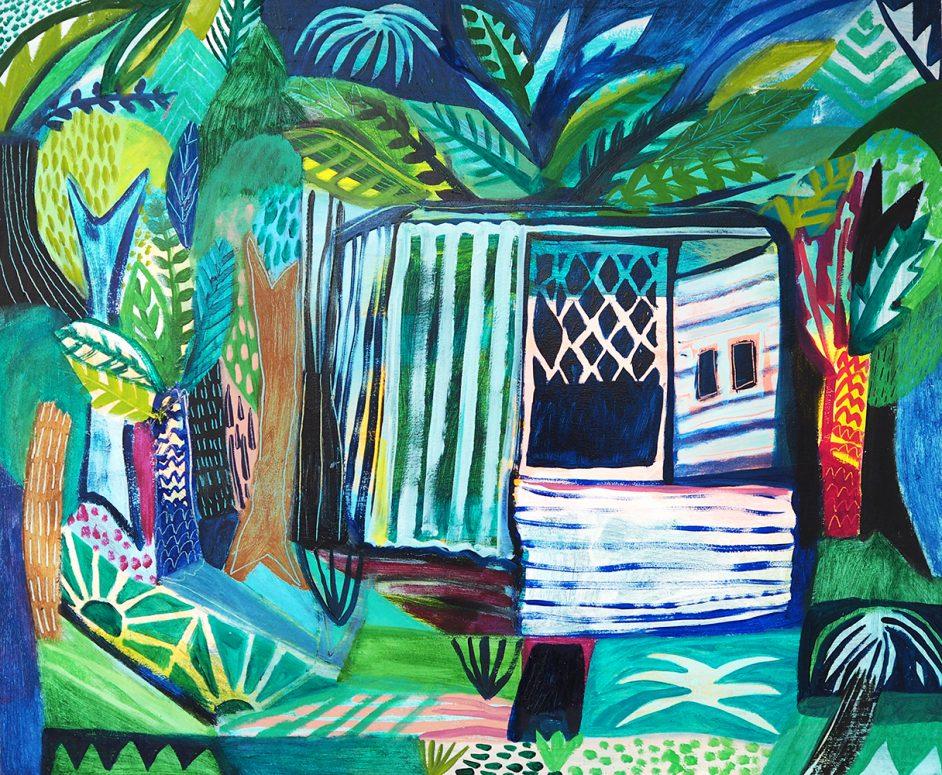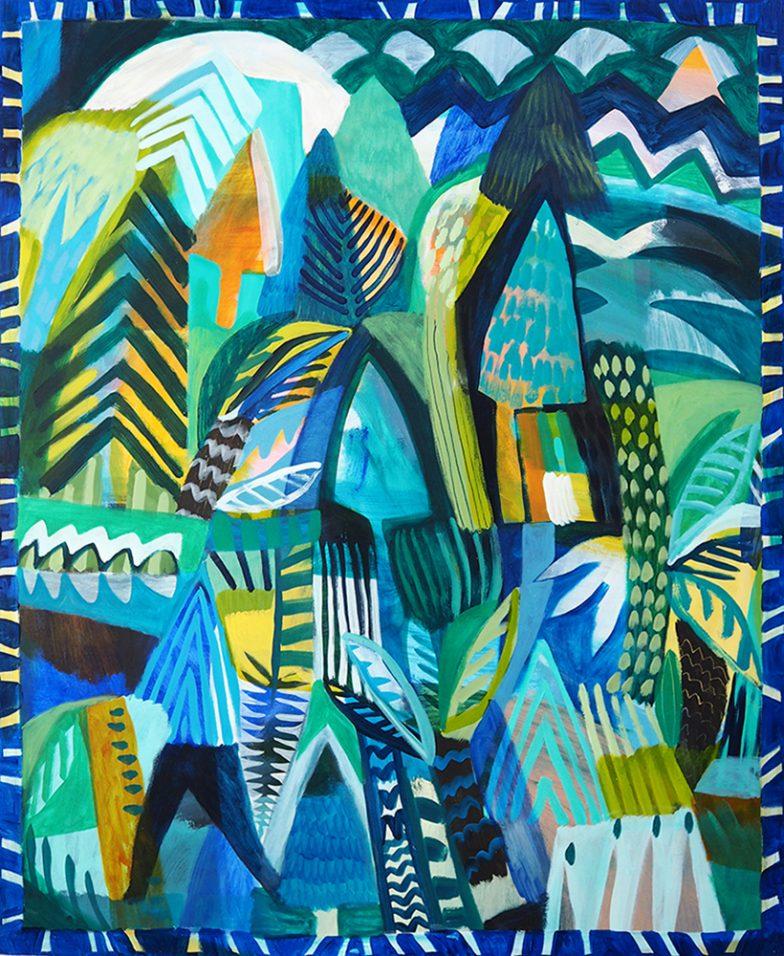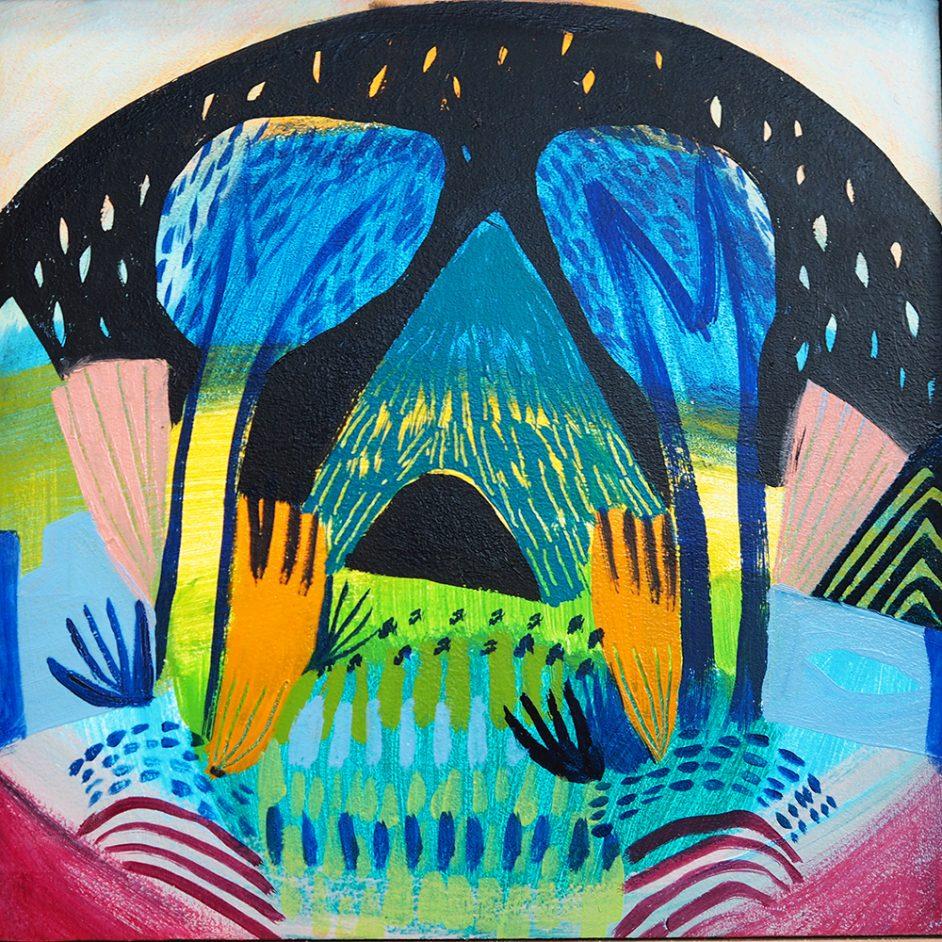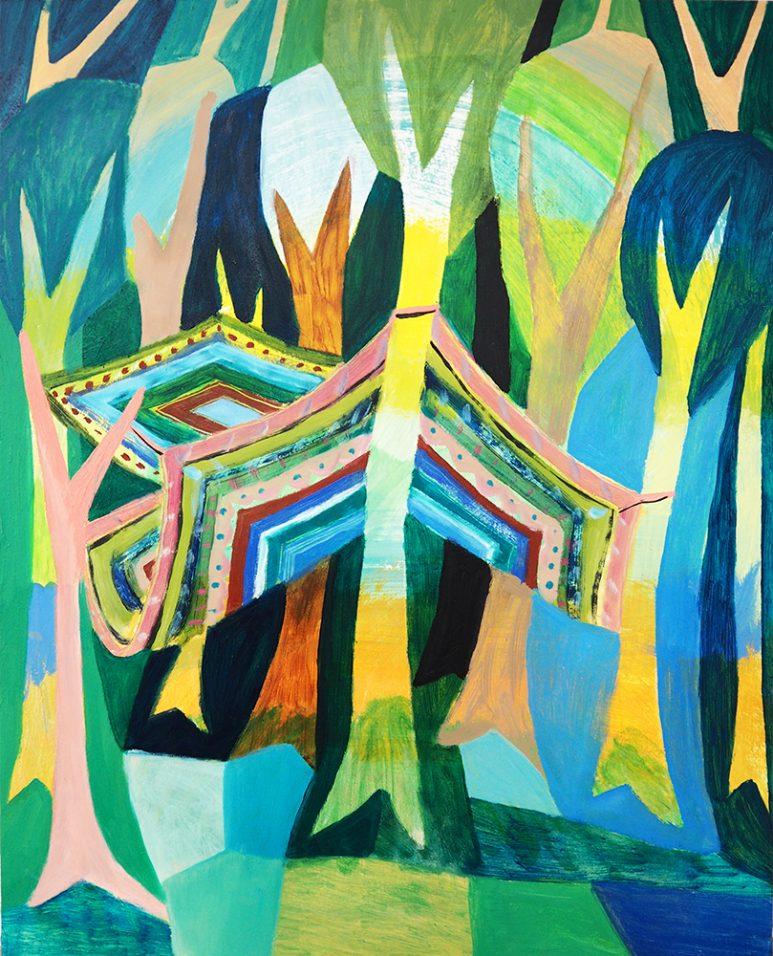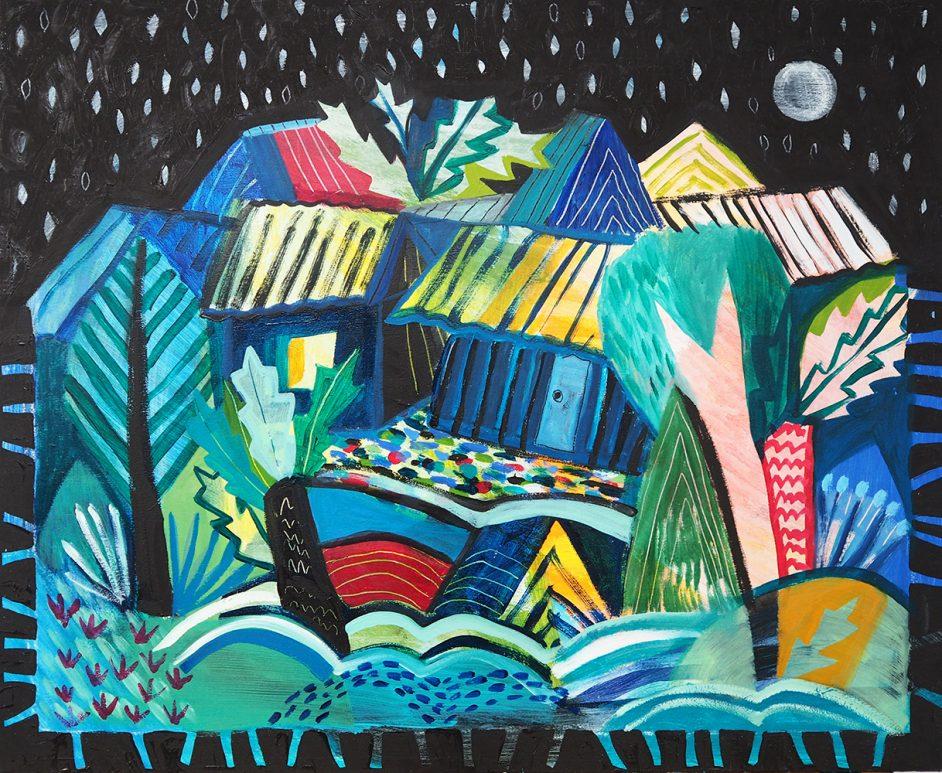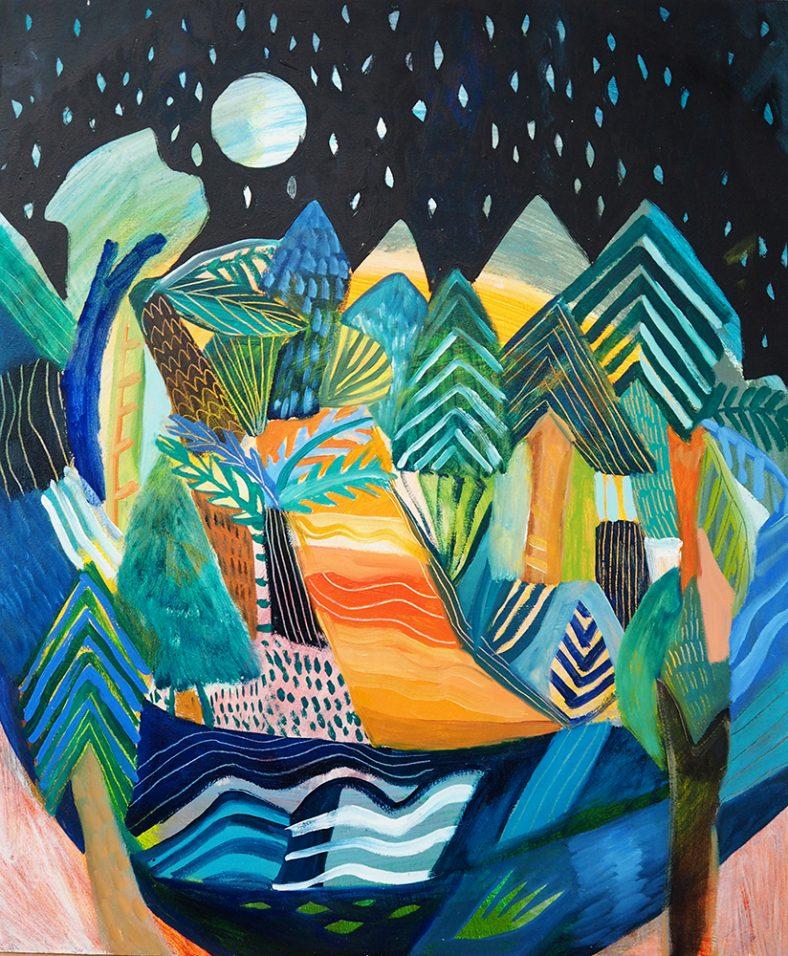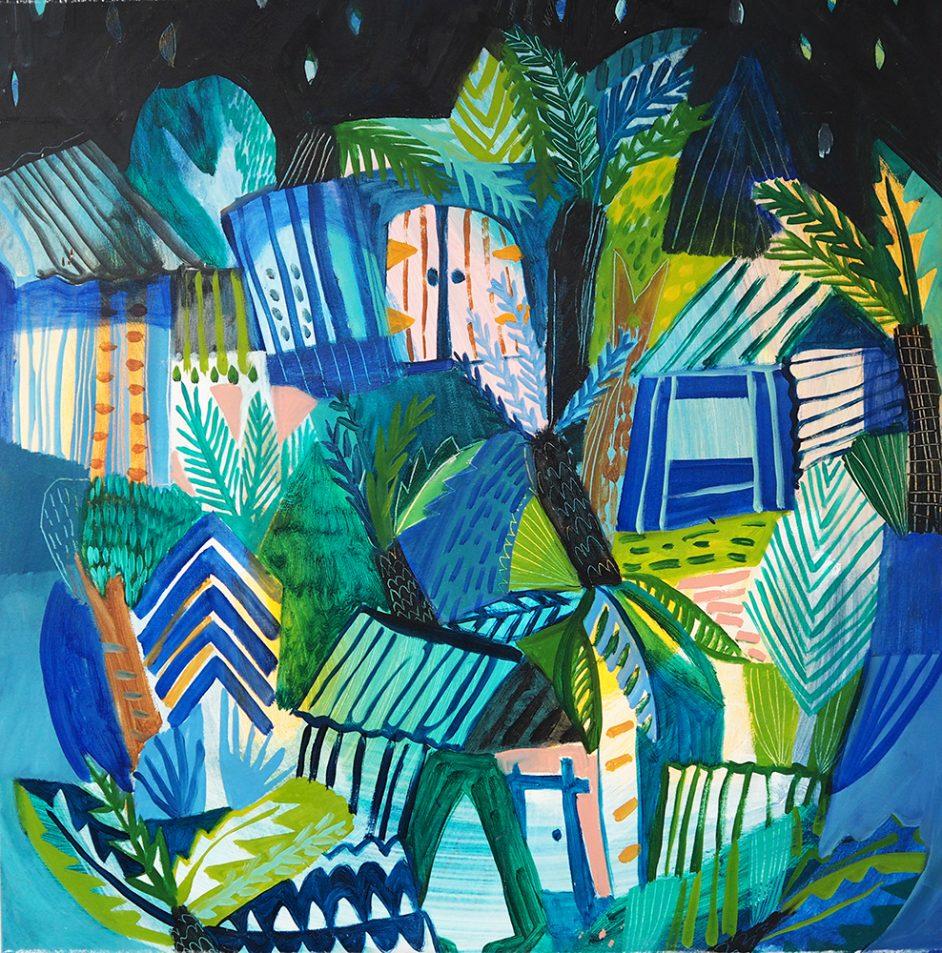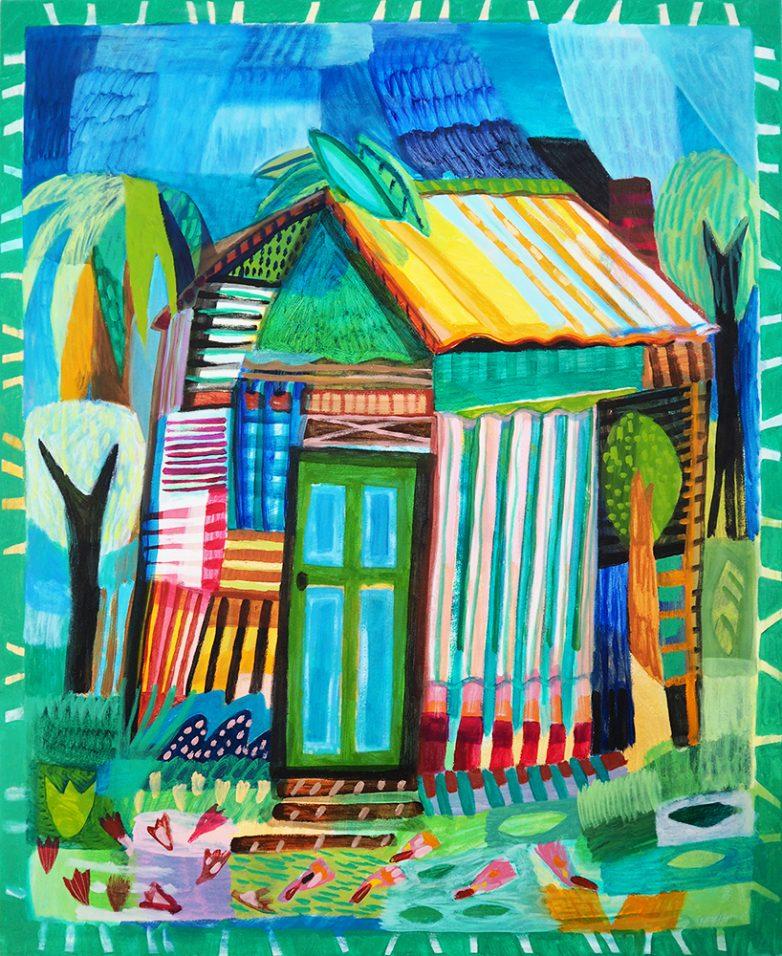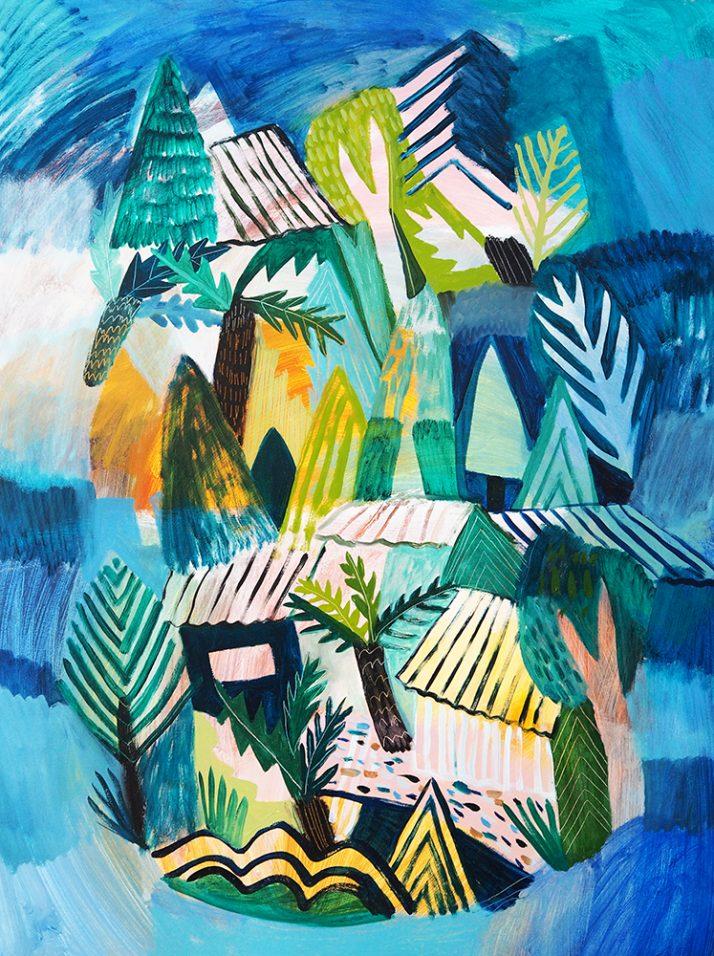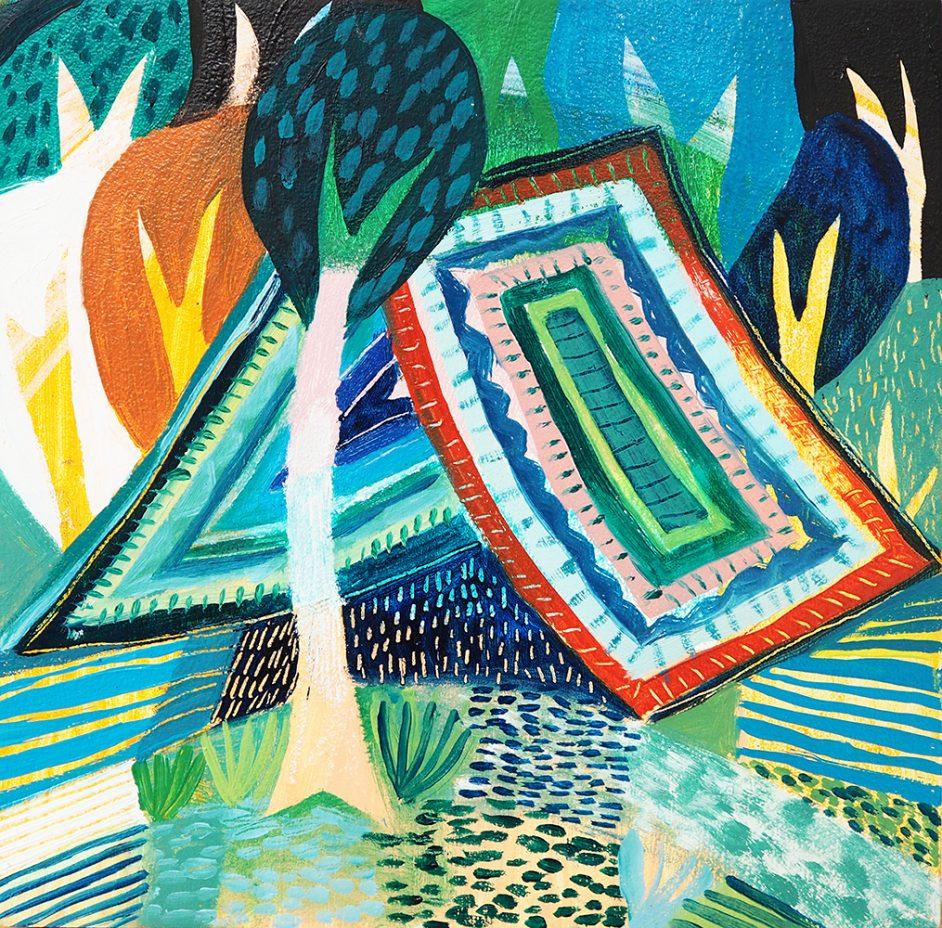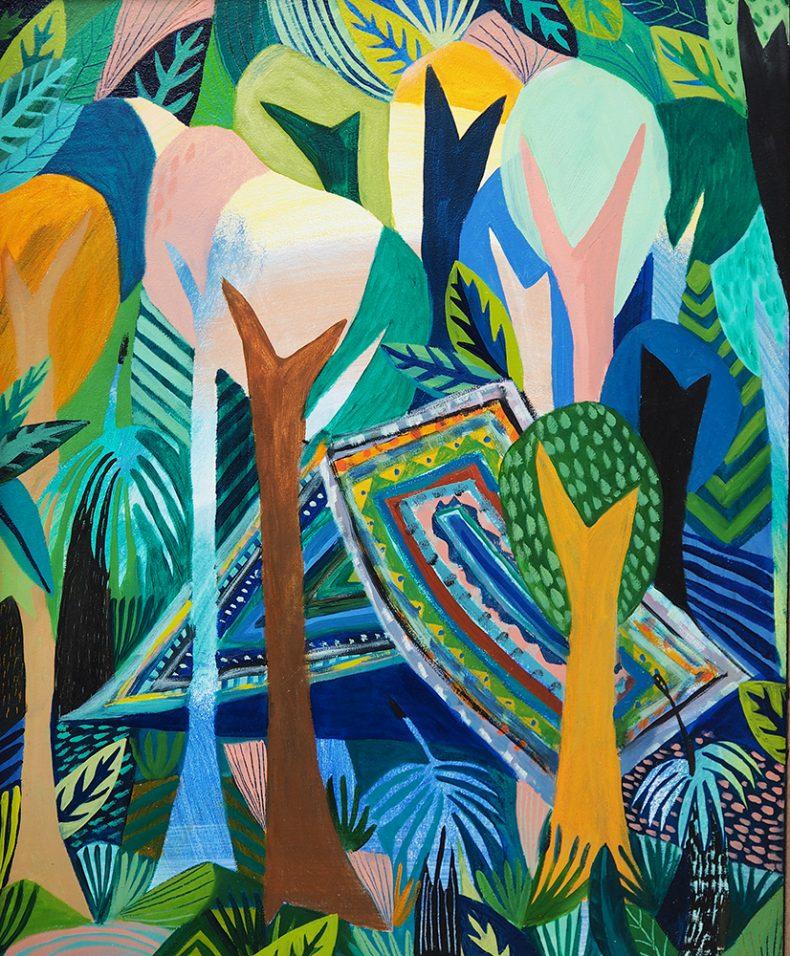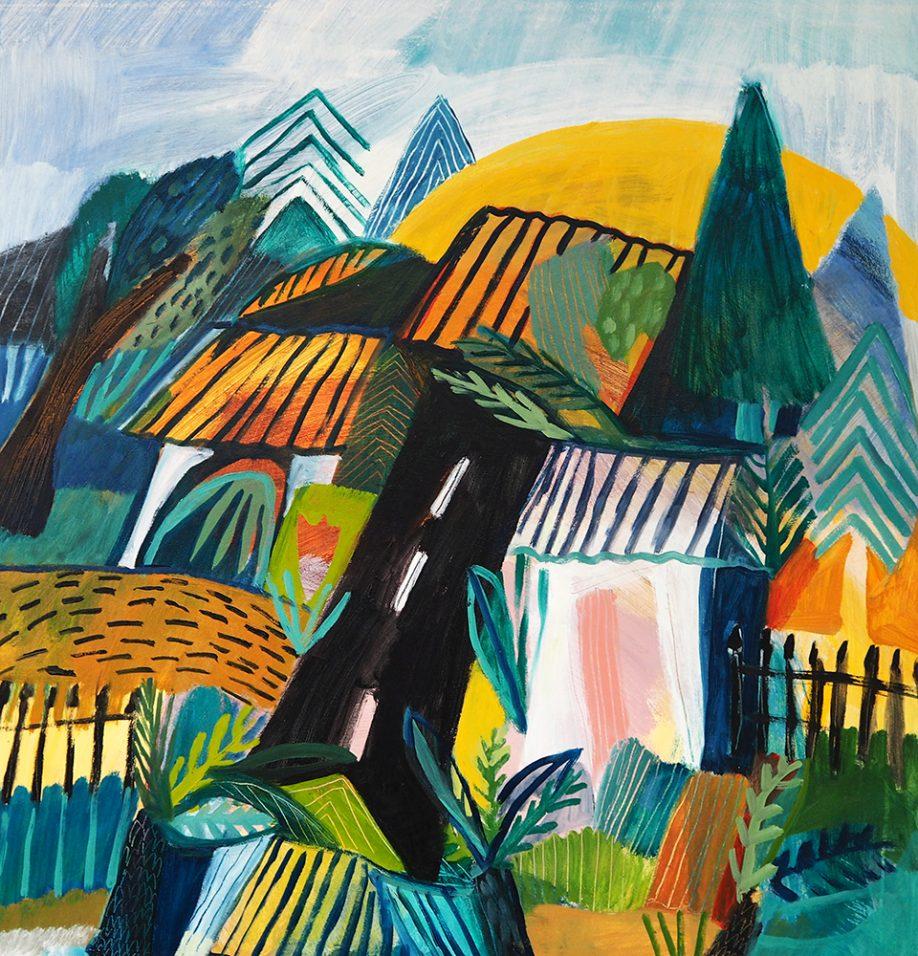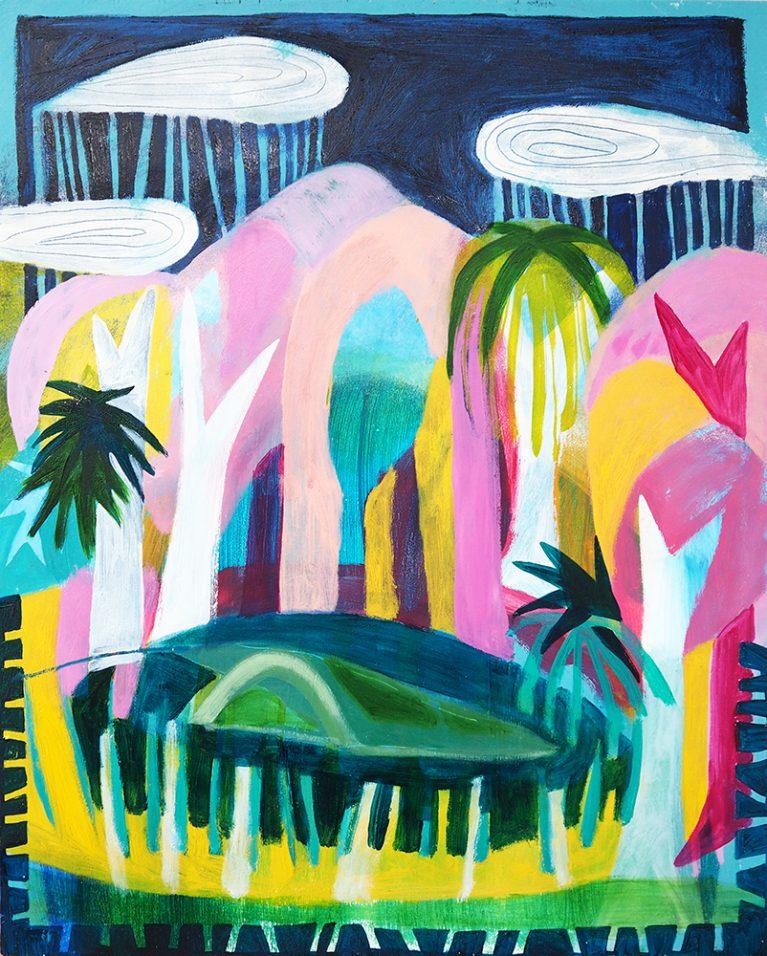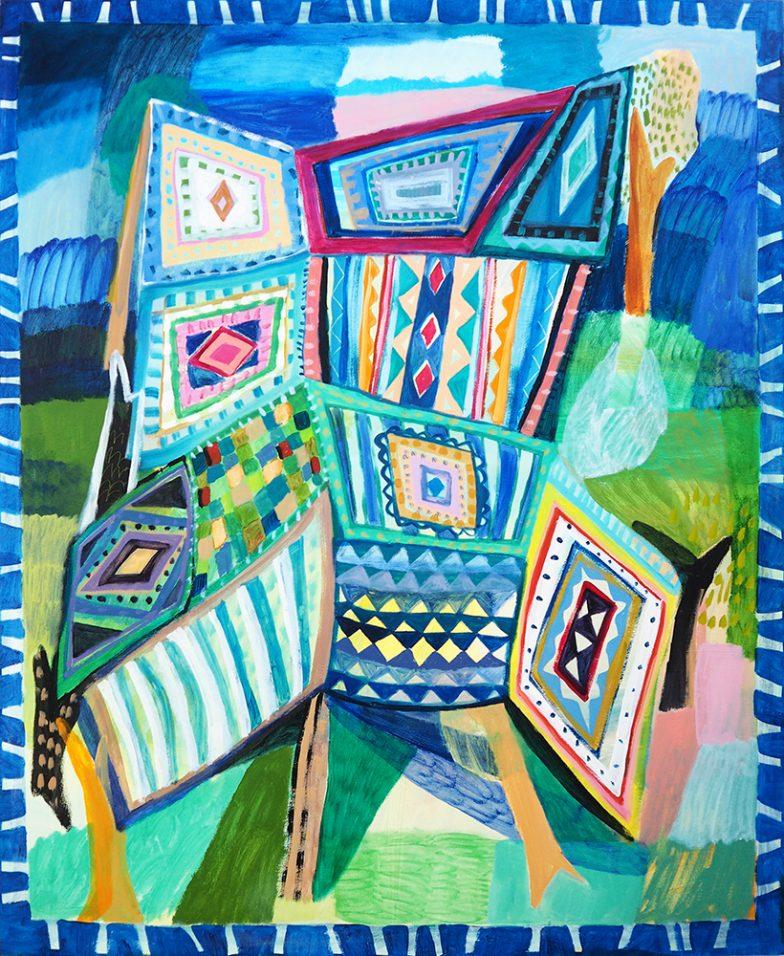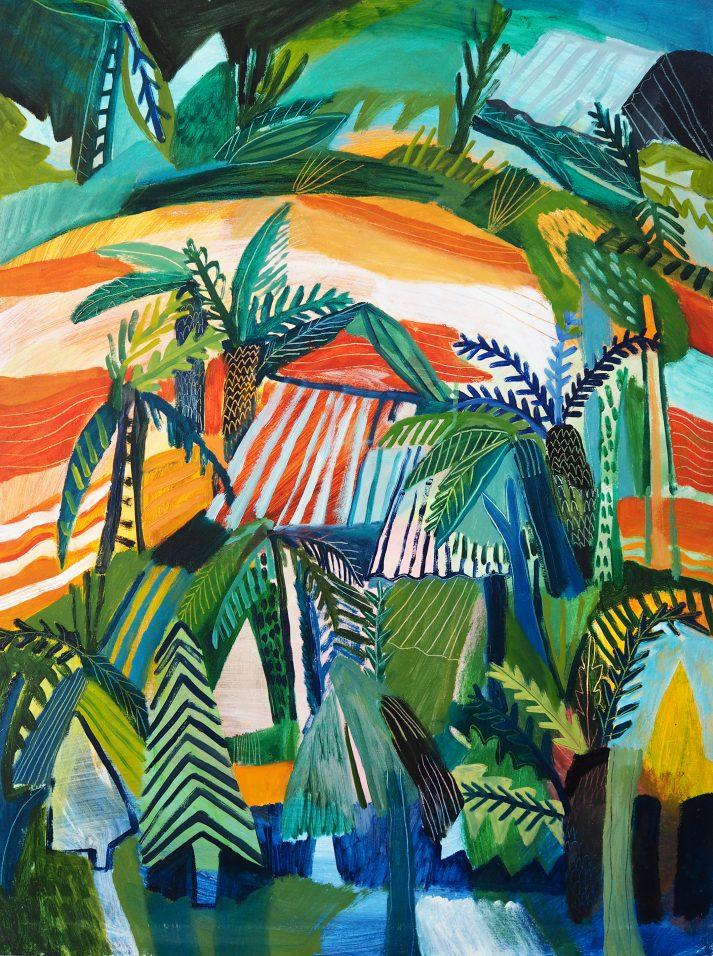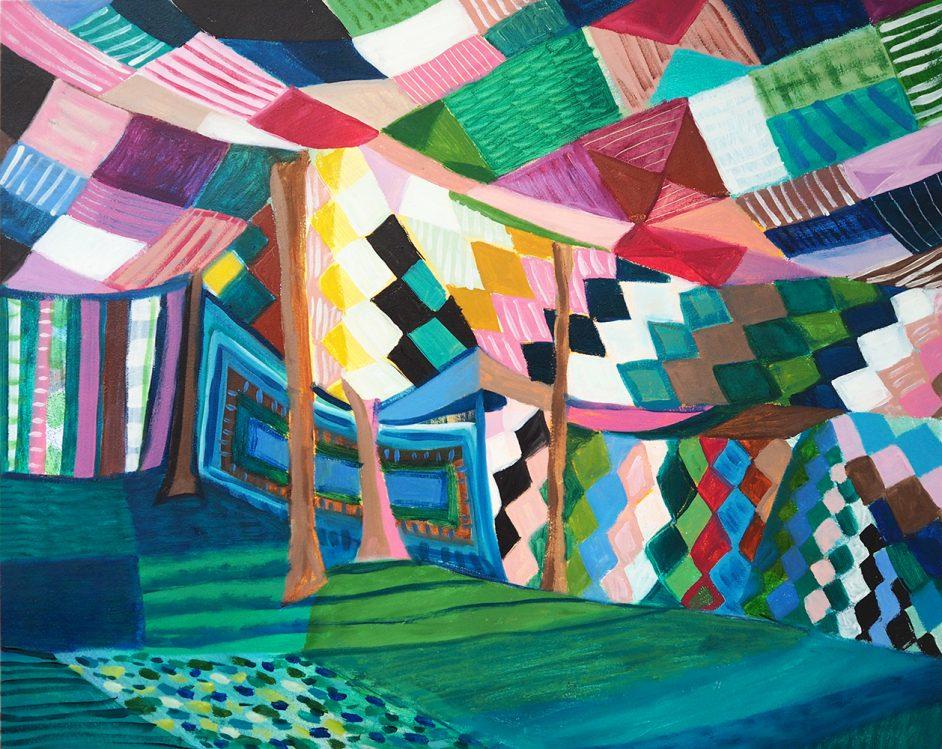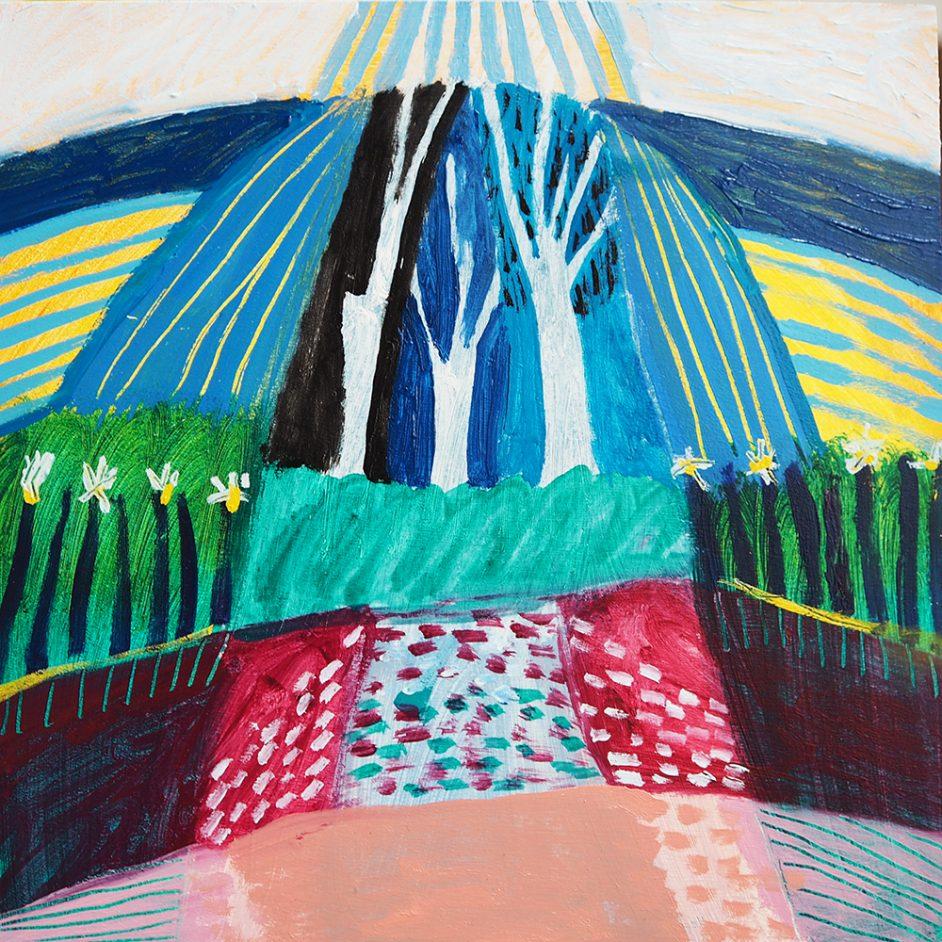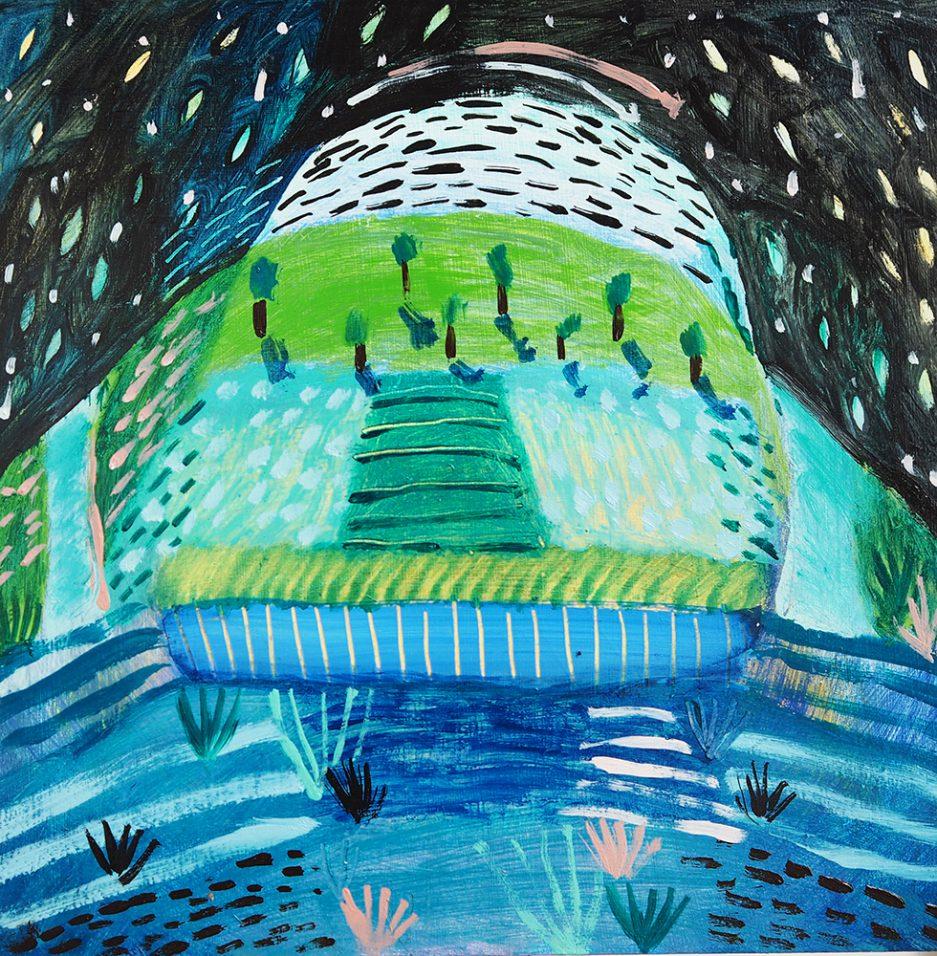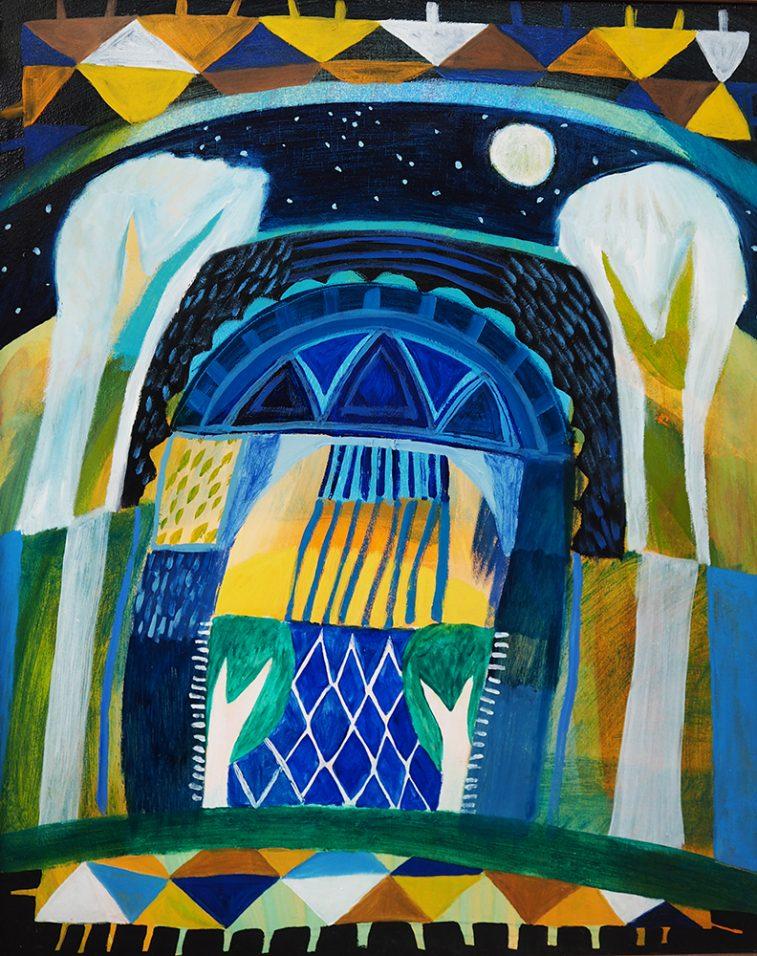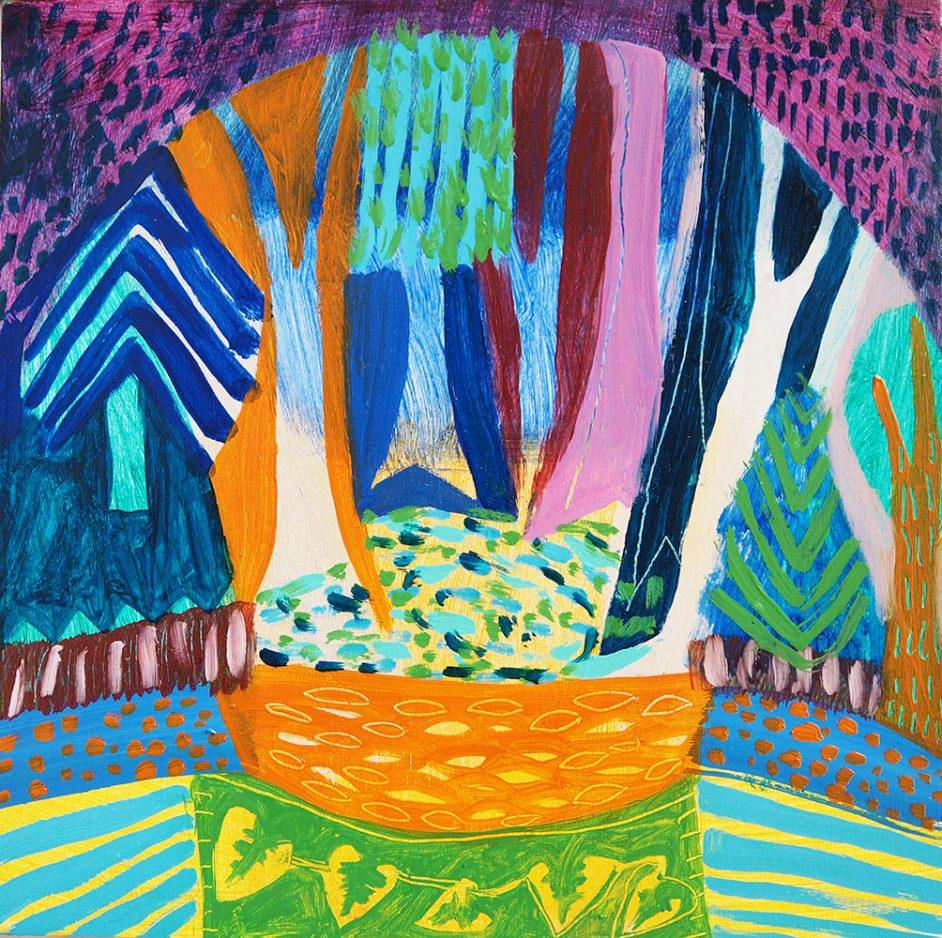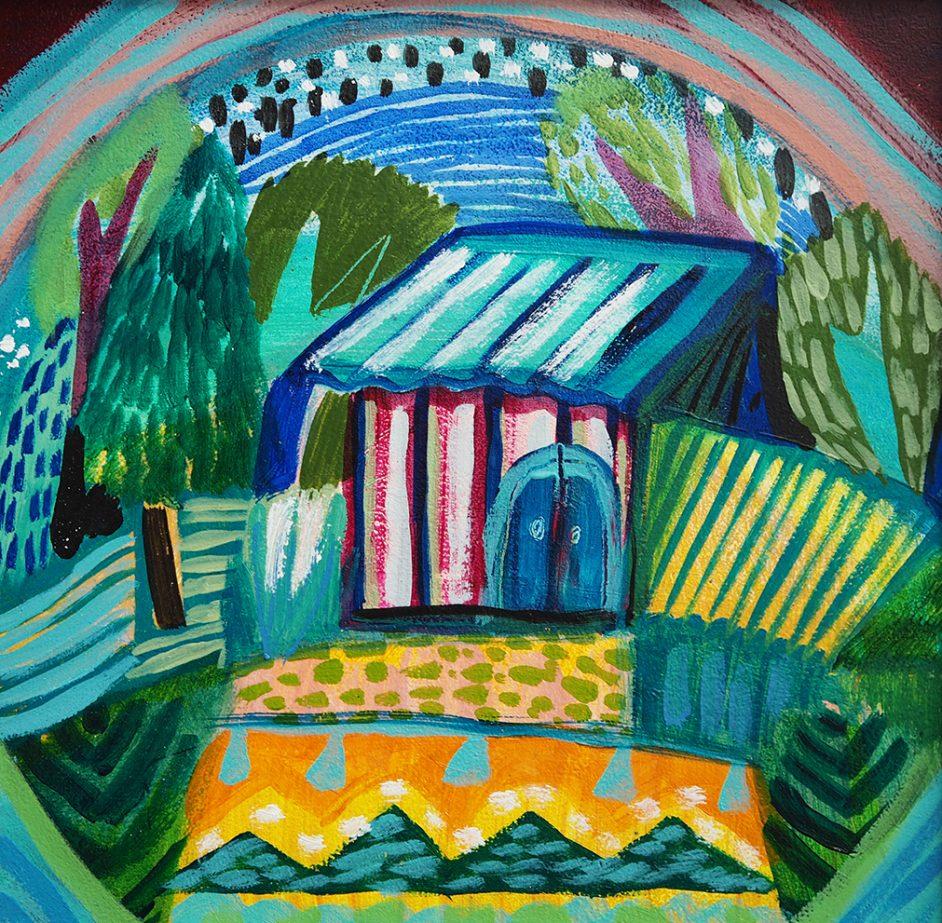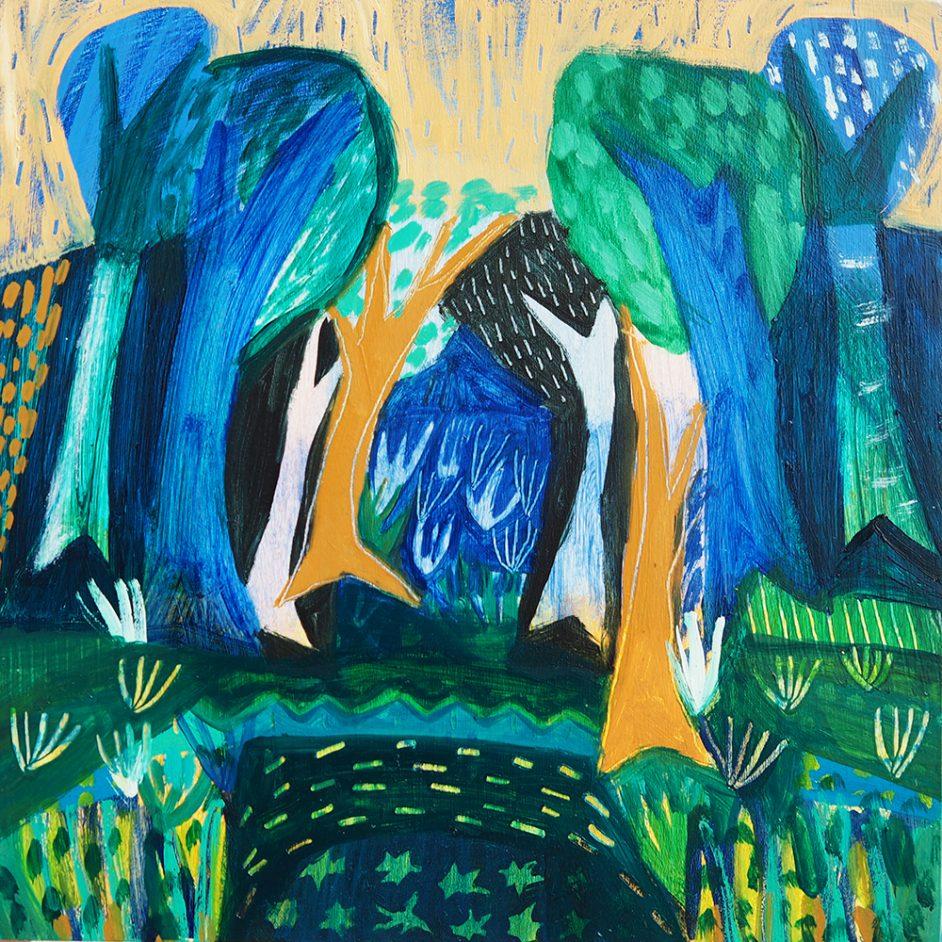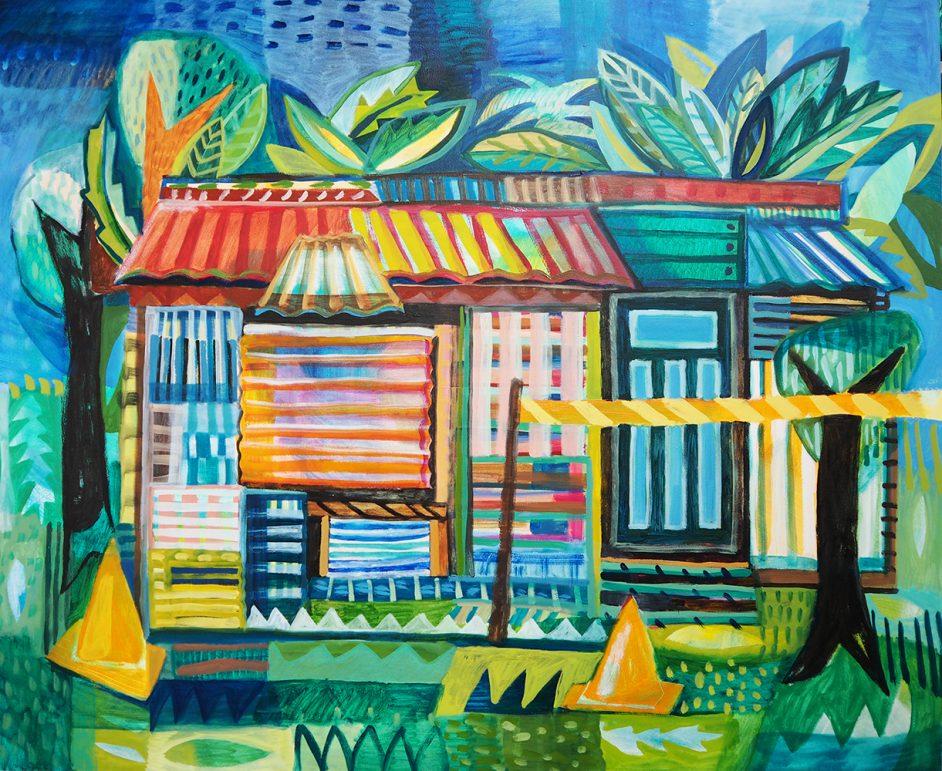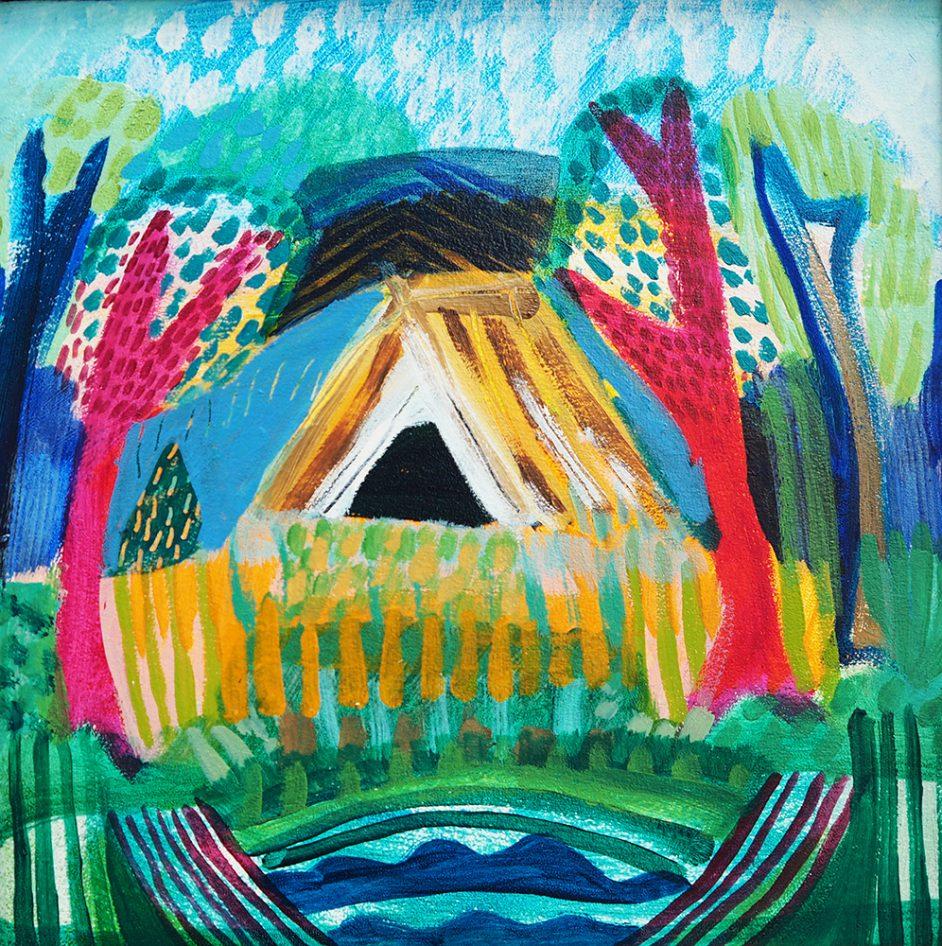 Artist Bio
Ellie Hannon is an emerging Australian artist who works out of her studio in Newcastle NSW. Traversing the fields of painting, drawing, ceramics and mural work in her art practice, Ellie establishes a visual narrative that explores the themes of values, possessions and our relationship with the natural environment, reflecting on how these contribute to our personal identity.
Ellie's landscapes depict dream like stills of the natural world, inviting the viewer to immerse themselves in spaces of nostalgia, contemplation and mysticism. Vibrant, layered and patch-worked, Ellie's mark making draws on inspiration from textiles, and otherworldly objects, fascinated with how handmade artifacts can be a time capsule for unique narratives, histories, and memories.
Since completing her Bachelor of Fine Arts at Newcastle University in 2009 Ellie has spent 3 years living in South East Asia working on community art projects. Returning to Australia in 2014 Ellie has exhibited at the Corner Store Gallery in Orange, Newcastle Art Space, Backwoods Gallery Melbourne and has exhibited as a part of the MAKEit MADEit conference in 2017. Over the past 2 years, Ellie's practice has lead her into working on large scale site-specific murals that depict abstracted scenes from nature, appreciating the resilience and ability of plants to regenerate and reclaim an environment after human intervention.